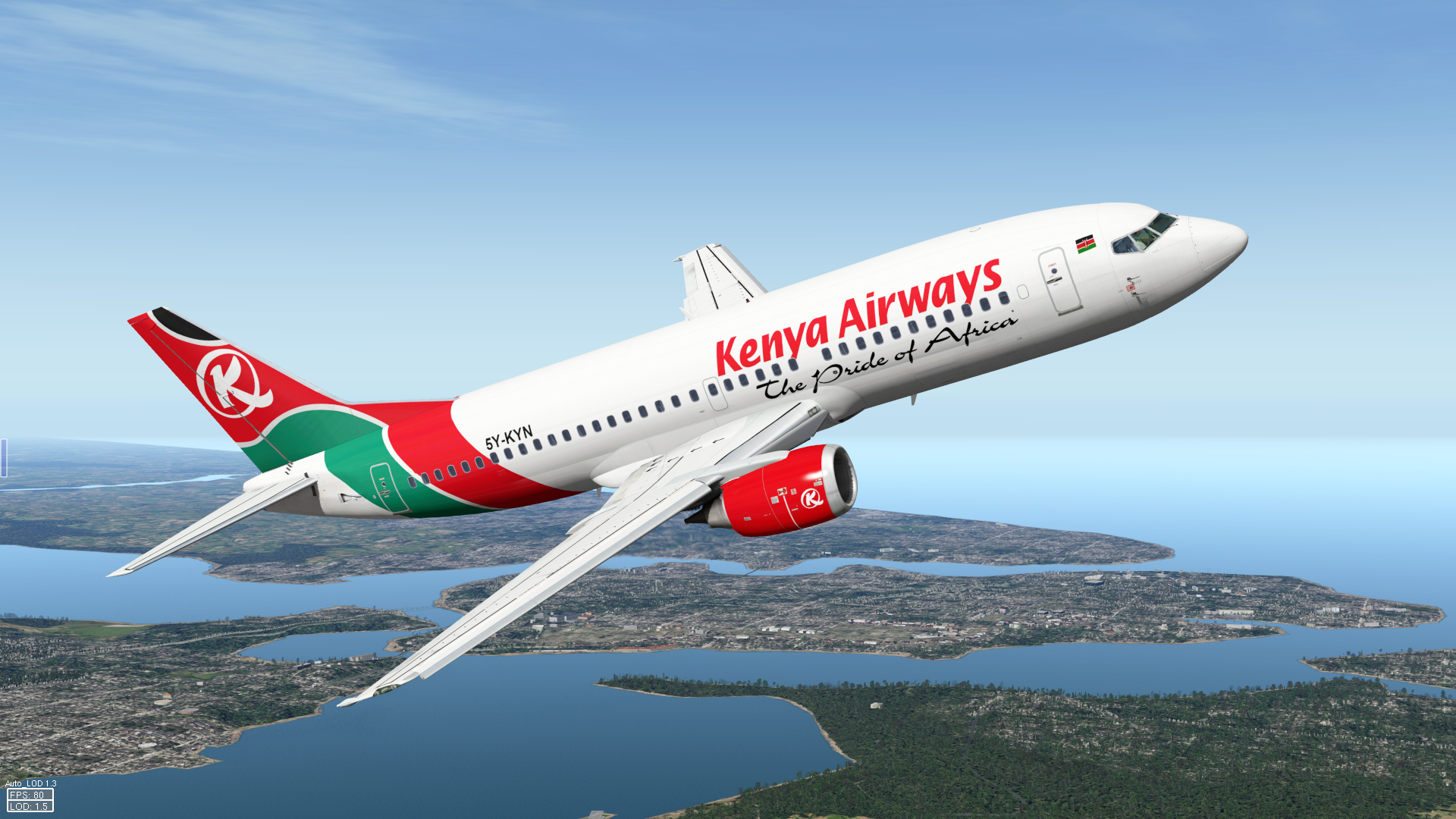 Kenya Airways was expected to launch Nairobi-Mogadishu flights on Wednesday December 5 but this was never to happen. In an interview with Macharia Kamau, the airline explained interest in the new route and developments on new Nairobi-New York route.
When does KQ plan to officially start flying to Mogadishu and will this be KQ or Jambo Jet?
We will fly seven times weekly to enhance intra-Africa air connectivity linking cities and facilitating movement of people and thereby enhancing social and economic ties between the countries. Our flights will be operated by Jambojet on the Bombardier Dash 8 Q400, will depart Jomo Kenyatta International Airport (JKIA), Nairobi at 07:40 and depart Aden Adde International Airport, Mogadishu at 10:45 to arrive back in Nairobi at 13:00
Is transporting miraa part of the attraction to this route? 
No, Miraa is not our focus on this route. We want to extend our network reach and make it convenient for our guests who work and invest in Somalia.
The addition of this route to our network demonstrates our commitment to improving connectivity on the African continent, while creating new opportunities for corporates investors, traders and tourists.
What are the other opportunities for KQ on this route?
The daily flight is aimed at meeting the growing travel demand by Somali travellers, government and non-government organization officials and a growing number of entrepreneurs from Kenya and around the region who are keen on seeking opportunities in the country.
What other routes do you expect to start operating in the coming months/year? 
In addition to launching direct flights to Cape Town, the new routes we opened this year are Mauritius (June2018). We also resumed flights to Libreville, Gabon on 29 October 2018 and shall commence daily flights to Mogadishu on 5 December 2018. There have been reports of plans to scale down flights from daily to a few every week.
Will KQ maintain the number of scheduled flights or will the number depend on traffic and bookings?
We cancel flights that are not commercially viable, so this is not unique to this route. It is part of any airlines' low booking process to adjust and optimize capacity. It is common practice to reduce frequencies, downgrade or even upgrade flights to balance costs and revenue, so we proactively cancelled 10 flights between 5th November – 5 December 2018 before our inaugural flight.
There are reports that have cast doubt on the commercial viability of the route given the level of US Visa application, costs and competition. How are you addressing these concerns? 
We conduct market research to ascertain the viability of any route we are considering to open and New York was no exception.
We have not only connected the two continents but have also given a more favorable option to our passengers who would previously use the one stop route via Europe and notice that this new routing is a preferred popular option which is receiving a lot of positive response.
We are addressing these concerns by offering a best practice product – non-stop direct flight; this is the best you can do; no changes, no missed connection, no additional airports.
 Would you kindly give us a breakdown of cost of operating the flight against the revenues? 
Operating in a competitive environment, we cannot share the exact figures, but with the launch of the nonstop flight to New York, Kenya Airways market share has increased significantly. This trend is likely to grow as we see more travel especially from family and friends taking advantage of the Christmas and Easter holidays.
How soon does KQ plan to start operating cargo flights on the route? 
Kenya Airways' direct flight to New York opens promising opportunities for Kenyan fresh produce farmers including horticulture industry but there is no plan to start cargo flights on this route. Plans are however in place to start uplifting cargo with effect from 1st December.
Source: Standard Digital