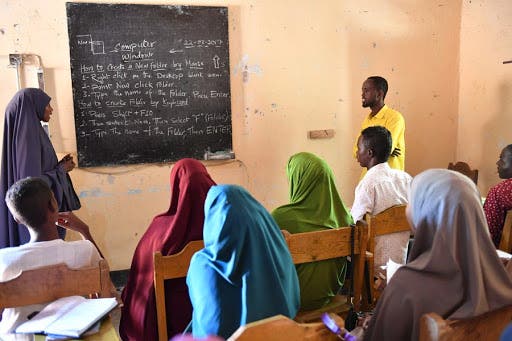 Mogadishu ( Caasimadda Online) –  A series of targeted killings of schoolteachers by a militia group in Somalia  has seen an exodus of staff from key learning institutions mainly in and around the capital Mogadishu.
Dozens of teachers have left their posts in the past year following several suspected al-Shabaab killings.
Just last week,  a suspected A- Shabaab Islamist gunmen attacked a school teacher in his home and fatally wounded him.
The united Nation recorded 79 attacks on teachers and education institutions between January 2011 and December 2016 alone.
However, security challenges and lack of access to large areas of south-central Somalia made it impossible to determine the exact number of schools, students and education staff attacked.
Bidik Indho, secretary of Teachers' Union in Mogadishu that enlists teaching staff in formal education says, teachers are particularly targeted to cripple the education needs they are meeting
"Teachers need protection from the government. We are being threatened day in day out. Children cannot learn if the exodus of teaching staff continues at this rate", says Bidik Indho who teaches at imam shafi' school.

In areas it controlled, Al-Shabaab has already imposed its interpretation of Islam on schools and threatened or killed teachers for refusing to comply with its demands. This included prohibiting the teaching of English, geography and history; forcing the separation of girls and boys in schools and restricting girls' dress; preventing women from teaching; imposing their own teachers in schools; and using class time to teach extreme Islamist ideology.
Just last year Al-Shabaab warned against using UN-provided textbooks, claiming they were teaching students 'un-Islamic' subjects. They also called for parents not to send their children to schools using a UN-supported curriculum.
Halima Hussein, who is English teacher in Benadir School in Mogadishu says, girls are particularly feeling threatened.
"There are very few female teachers in the city. This is because Al-shabaab is effectively imposing their rule here even though they were dislodged from the city many years ago. They are calling and texting female teachers day in day out threatening and asking them to stay away from schools"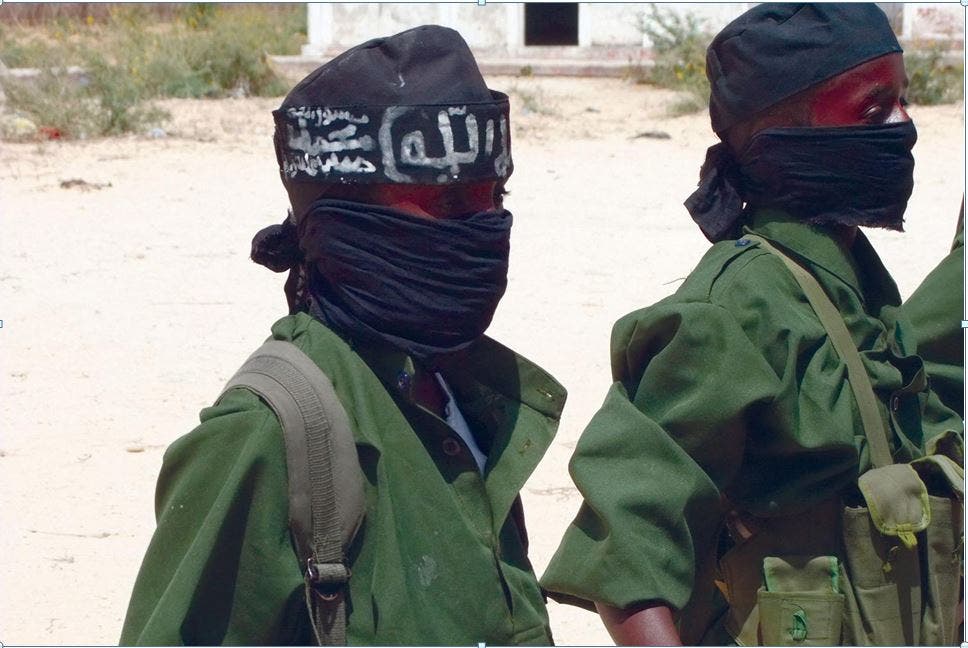 Bidik says the teachers' Union raised the issue with the ministry of education  and they have called for stakeholders' consultative forum to address the issue.
The worst attack by the group on Education institution was October 2011,  when a suicide attack by Al-Shabaabat the Ministry of Education killed an estimated 100 or more people many of whom were students and parents waiting for scholarship examination results.
Another suicide bombing at Benadir University's graduation ceremony  in Mogadishu killed the Minister of Education in December 2009and eight students were killed in a suicide bombing on school grounds carried out by an 11-year-old disguised as a food seller in October  in the same year.