MOGADISHU (Caasimada Online) – United Nations Secretary-General Antonio Gutters has appointed Nicholas Haysom as his new Special Representative for Somalia and Head of the United Nations Assistance Mission in Somalia (UNSOM).
Nicholas Haysom (born 1952), who is the United Nations Secretary-General's Special Envoy for Sudan and South Sudan will replace the out-going envoy Mechiel Keating of the United Kingdom who completed his assignment in Somalia, according to sources.
The UN cheif Guitters hailed Keating's dedication, courage and excellent leadership of UNSOM over, a critical period for Somalia's political.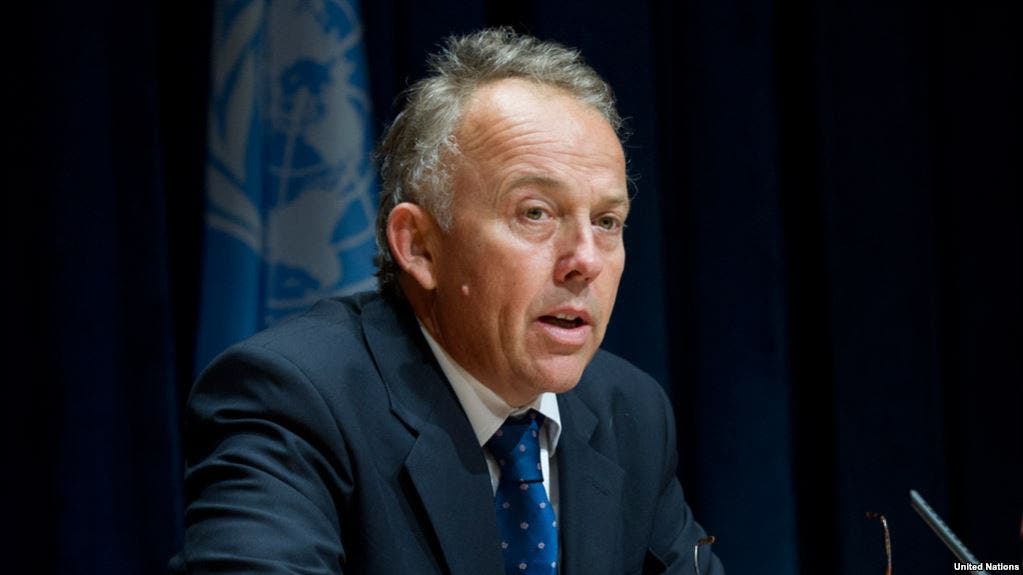 Mr. Haysom , a lawyer with a long international career, has focused on democratic governance, constitutional and electoral reforms, reconciliation and peace processes.
He brings to this position extensive experience in supporting political and peacebuilding transitions, as well as leading complex humanitarian and recovery programmes, sources said.
However, Nicholas Haysom is set to arrive in Somali capital Mogadishu to succeed Mechiel Keating of United Kingdom, to whom the Secretary-General is grateful for his dedication and commitment.
Caasimada Online
Mogadishu News Desk
Caasimada@live.com