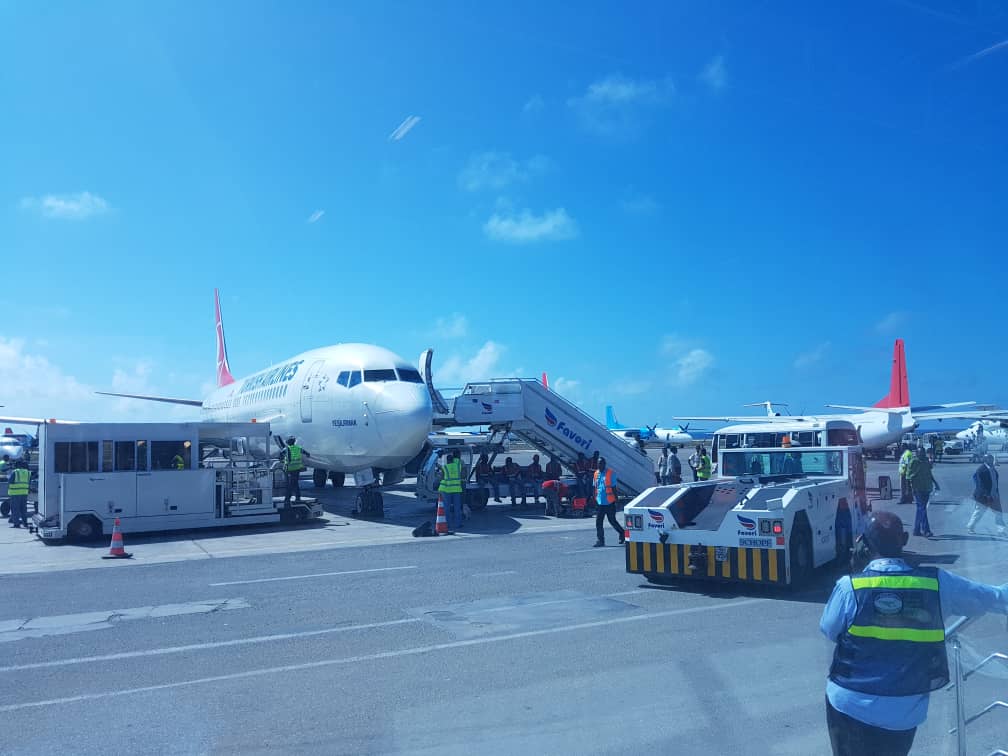 MOGADISHU (Caasimada Online) — About 56 Somali migrants in Eritrea have on Sunday returned home under a voluntary repatriation program organized by the United Nations International Organization for Migration and the European Union.
Somalia's Special Envoy for Migrants, Refugees and Children' Right, Mariam Yasin said the migrants had spent several years in refugee camp in Eritrea while attempting to cross the South Sudan border.
She says the latest assisted spontaneous return in cooperation with International Organization for Migration (IOM) and UN Refugee Agency (UNHCR) and Somalia brought 56 refugees to the capital of Mogadishu.
Mariam said:  "56 Somali sisters and brothers have landed at Mogadishu airport".
The #rescue operations in support to Somali stranded Migrants continue under the good leadership of @TheVillaSomalia & @SomaliPM
56 Somali sisters & brothers have landed in #AdenAbdulle airport now#WelcomeBackHome #NabadIyoNolol @IOM_Somalia @UNHCRSom@Tuuryare_Africa pic.twitter.com/bsMDKZSoVv

— Somali Special Envoy (@MariamYassinHY) October 21, 2018
The UN Migration Agency (IOM) has earlier this month assisted 17 Somali migrants in returning voluntarily from Tanzania, where they had been detained as they embarked on an unsuccessful journey to South Africa.
IOM's intervention was made under the auspices of the EU-IOM Joint Initiative for Migrant Protection and Reintegration in the Horn of Africa.
Hundreds of Somali migrants left to flee fighting at home, in the hope that they could find jobs and a better life abroad.
Caasimada Online
Mogadishu News Desk