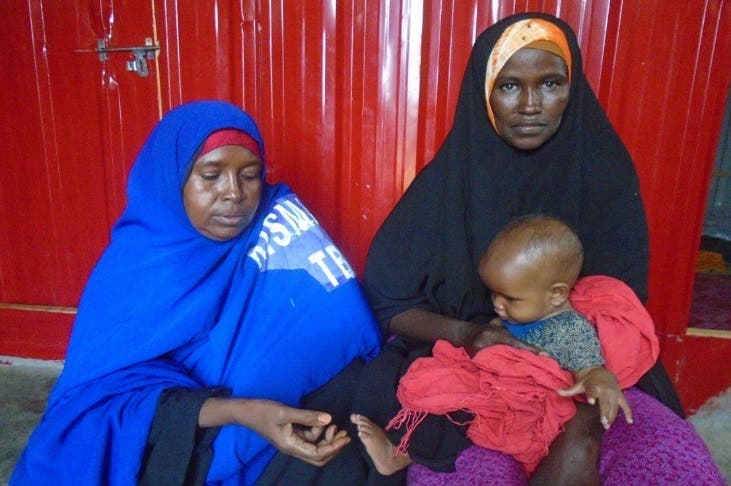 MOGADISHU (Caasimada Online) —Jamila Garad Ali, 23, is devastated; 11 women from just one rural Somali village, Tulo Ano, died of pregnancy-related causes during the first week of October alone.
As a professional midwife who works in the closest facility in Guri'el, they came to her for help but it was too late.
"I have faced a real maternal mortality crisis. All the 11 mothers came seeking care from me but I couldn't save them. They all died as a result of their complications, having reached professional care too late," said Jamila, who works voluntarily for her community without pay.
Somalia already has one of the highest maternal mortality rates in the world, with one in every 22 mothers dying from pregnancy related causes. This had never been so apparent in Guri'el, in the Galguduud region of Galmudug state until this month, according to Jamila.
The young midwife only graduated in December 2017 as one of the first qualified midwives working in the area from Dhusmareb, a school run by the Ministry of Health funded by the People of Japan through UNFPA.
She is a focal person of the Somali Midwifery Association in Guri'el and leads a group of other midwives.
"Each of the 11 mothers had arrived after prolonged labour as they tried to manage the births themselves at home with unskilled traditional birth attendants.
The warning signs and opportunities to manage the labour effectively were missed, and each mother was in a very bad state before the family brought them to seek professional care," explained Jamila.
One mother from Tulo Ano bled excessively at the hands of a traditional birth attendant who mishandled the placenta, according to Jamila. "The mother arrived with her family to seek help from me but she was already struggling to breathe. Having lost excessive amounts of blood, she needed a blood transfusion to save her life. One of her relatives who accompanied her was found to be the correct blood type, and was willing to donate blood to save her life, but it was too late to save her by then," said the midwife.
There was no bag to collect the blood donation available in the facility to be able to give the life saving treatment to the dying mother. "She passed away soon after, leaving seven children without a mother," the young midwife sadly said.
Caasimada Online
Mogadishu News Desk