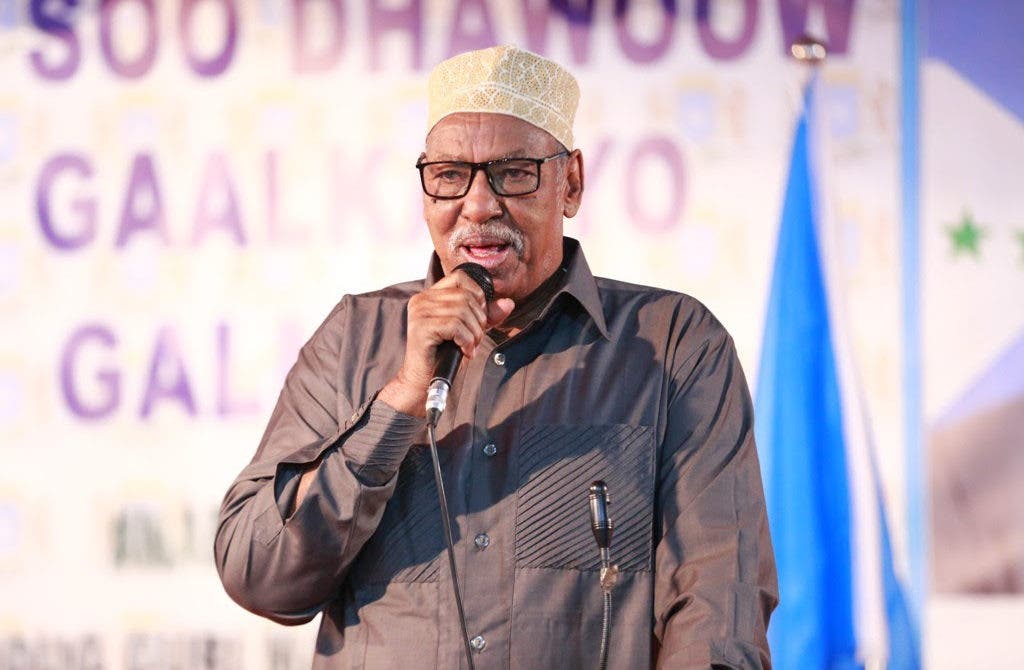 MOGADISHU (Caasimada Online) — Somalia's Regional leader from Galmudug State has rebuffed an invitation from country's President Mohamed Abdullahi Farmaajo.
Somali President Mohamed invited Galmudug leader Ahmed Du'alle Gelle to join in an argent meeting in Mogadishu.
The meeting was scheduled to take place 24th September in the capital, in what the president said will be discussed on the political crisis in Galmudug State.
In a statement, Galmudug leader Gelle denied that there have been political disputes.
He accused Villa Somalia, country's Presidential Palace of creating political tension in his territories.
Last week, the National Security Council meeting which was scheduled to hold on September 16-17th in Mogadishu capital has been cancelled amid an ongoing political stalemate in Somalia.
Caasimada Online
Mogadishu News Desk
Caasimada@live.com