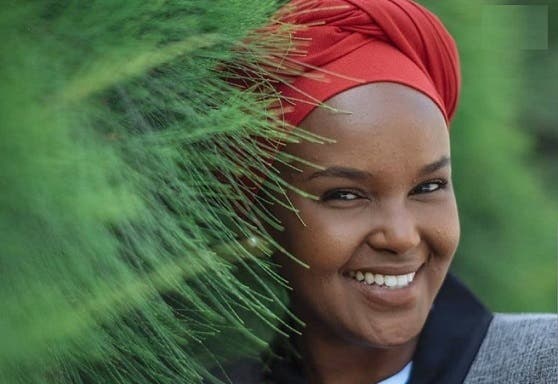 By: Hussein Siyad 
Mogadishu (Caasimada Online) – The Somali parliament has summoned the Minister for Security Mohamed Abukar Islow Duale to answer for the overall security situation and the events of 20th November 2019.
Almaas Elman, a Somali-Canadian humanitarian activist, was shot dead on the 20th of November 2019 in a highly guarded compound within Aden Adde International Airport.
This sparked a lot of speculation as to how the killing was carried out in one of the most highly guarded compounds in the whole country. A parliamentary probe has been called to investigate the killing and the overall security situation.
Almaas comes from a leading family of peace campaigners, pioneered by her father Elman Ahmed Ali who founded the Elman Peace Center In 1990.
Almaas, together with her mother and two younger sisters, fled to Canada in the 1990s escaping the civil war that sparked years of suffering for the country. Elman Ahmed Ali was later killed in Mogadishu in 1996.
Almaas served as the first secretary to the Somali Embassy in Kenya and later served as a liaison with diplomats from the European Union.
The Elman family are famous for their work towards peacebuilding with Almaas's younger sister, Ilwad, nominated for a Nobel peace prize. Iman Elman, their other sister, is currently serving in the Somali Defense Forces.
In a statement provided by Ilwad Elman on behalf of the Elman and Hersi families, she stated that a joint probe by the Canadian and Somali governments is necessary to achieve justice. Almaas was both a Canadian and a Somali citizen.