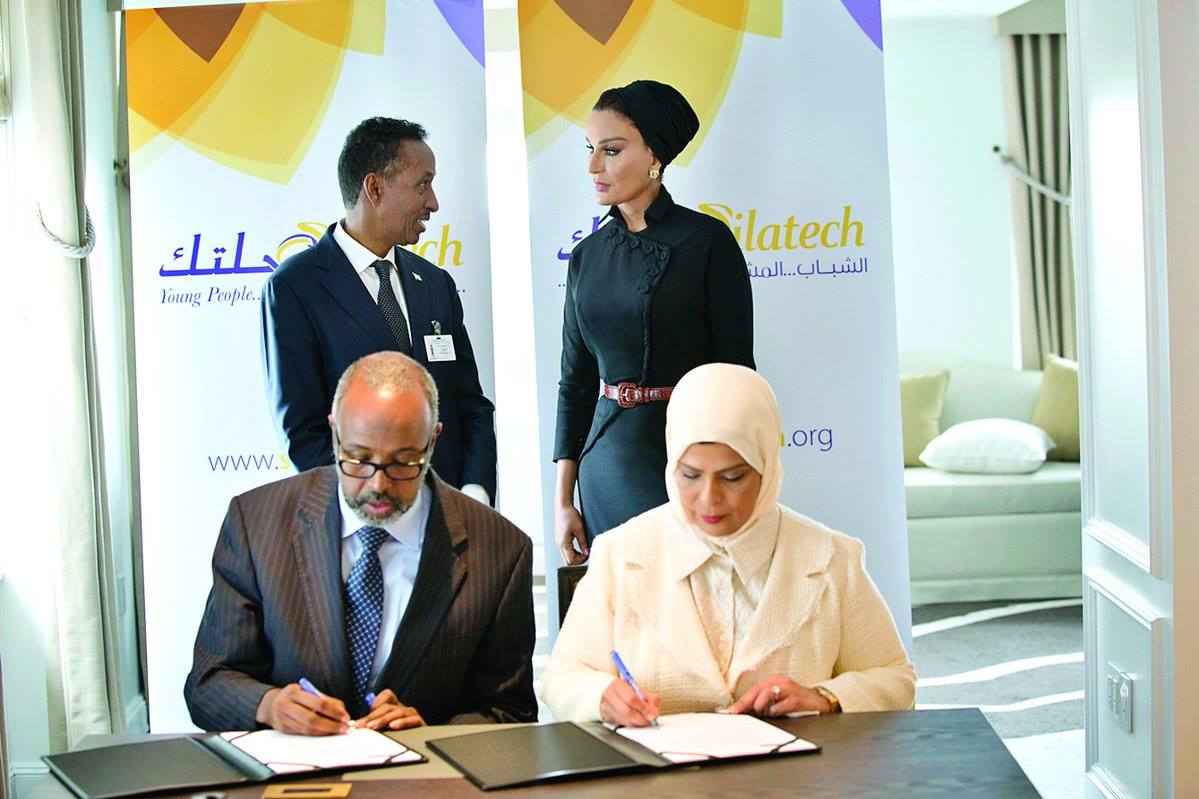 NEW YORK (Caasimada Online)– Somalia and Qatari governments have signed new three agreements at United Nations headquarters in New York.
The new agreements to empower Somali youth with creation of 75,000 jobs were jointly signed by Somali envoy to UN, Aboukar Osman and Sheikha Mozah Bint Nasser from Qatar.
Somalia's Minister of Foreign Affairs and International Cooperation, Ahmed Isse Awad was present at the three-state agreements signed in New York.
In Twitter feed, Somali FM says the latest agreements would allow for financial support of Somali youth in Somalia with creation of 75,000 jobs.
Meanwhile, the Secretary-General has met with the Ambassador of the Federal Republic of Somalia to Qatar, Abdul Razak Farah Ali.
The two sides discussed bilateral relations and mutual cooperation between the two countries and ways of boosting them, as well as issues of common concern.
Caasimada Online
Mogadishu News Desk
Caasimada@live.com