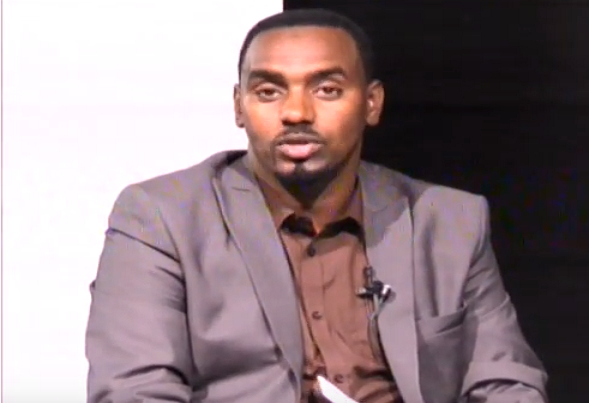 MOGADISHU, Somalia, 30 November, 2019 – Somali Journalists Syndicate (SJS) calls for Somaliland authorities to immediately and unconditionally release Horn Cable TV editor, Abdikadir Saleban Asayr (known as Coday) after the Marodi Jeh Regional Court on Saturday 30 November, 2019 extended his detention for another three days.
According to colleagues in Hargeisa,, early on Saturday, officers from the Criminal Investigations Department (CID) took editor Abdikadir Coday to the court and demanded the judges to allow the police to hold Abdikadir for another three days starting from Sunday.
Abdkadir is currently held at the CID in Hargeisa for the 13th day. He was arrested on 18 November. A day later (19 November), the Marodi Jeh Regional Court approved police request to remand him in custody for seven days.
"We were not pre-notified about today's court appearance. When lawyers reached there, they [lawyers] were not given any opportunity to defend. The court gave the decision following the police request," a Horn Cable TV journalist, who requested to remain anonymous for fear of his security, told SJS.
The police did not respond SJS calls seeking further explanation but a human rights lawyer in Hargeisa who attended today's court session said "the police were planning to bring charges against Horn Cable TV and its editor Abdkadir Coday"
Colleagues also told SJS that on Saturday lawyers went to the court to request Abdikadir Coday be freed on bail but denied as the court favoured the police request.
"Its unacceptable that media freedoms are under serious threat in Somaliland over judicial harassment contrary to its own laws which guarantee such freedoms." Abdalle Ahmed Mumin, Secretary General of the Somali Journalists Syndicate said, "We call for the Somaliland's Marodi Jeex court to unconditionally release our colleague"
The arrest of Horn Cable TV editor and an overturned order of closure against the TV came following an interview with Suldan Abubakar Elmi Wabar who leads an armed separatist militia in Awdal region which was aired on 13 November and a a news report on 2 November about an air safety related incident involving Flydubai, a UAE-owned airline which reportedly complained against the services at Hargeisa's Egal International.