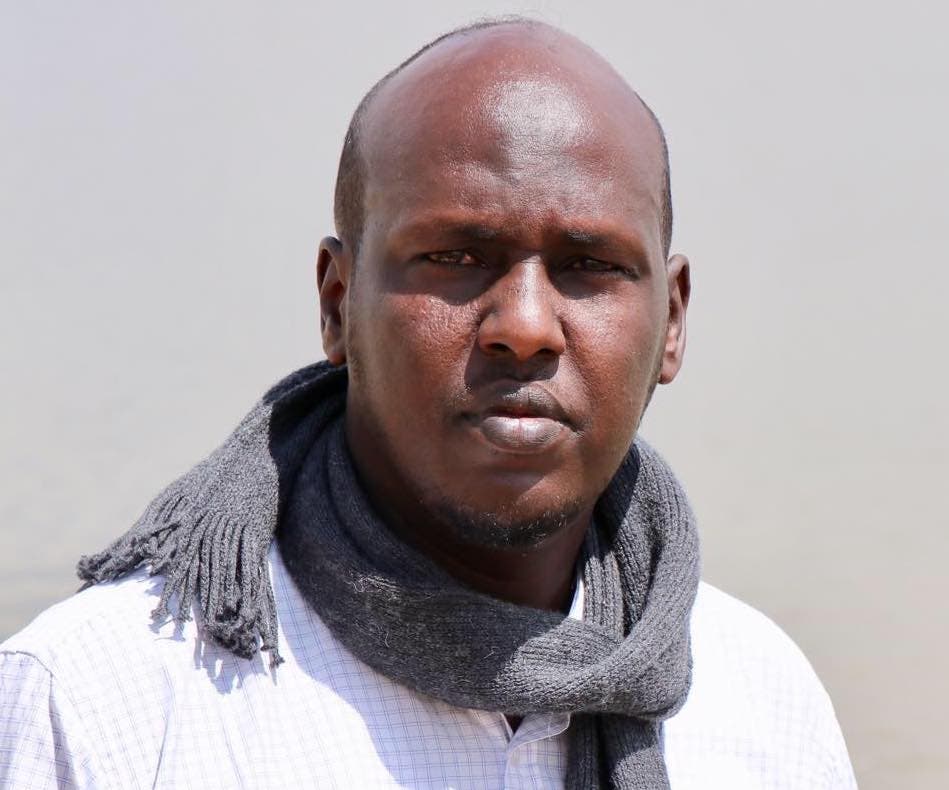 Authorities in Somaliland have on Saturday released Abdimalik Muse Oldon, a well known Somali journalist and an activist after being in prison for more than a year in Hargeisa, the capital of the breakaway region of Somaliland.
The freelance journalist Abdimalik Muse Oldon was arrested on April 17 in Buroa city over his critical reporting against Somaliland government officials, harsh social media posts and smear campaign against Abaarso school in Hargeisa.
Speaking during a press conference shortly after his release, Oldon thanked all people that worked tirelessly to ensure that he got his freedom back.
"I am happy to regain my freedom and I thank all sides which contributed to my release. I would like particularly thank here the leaders of main opposition parties of Wadani and UCID and organizations like EU parliament and the amnesty international for their selfless effort and solidarity they showed me during my detention and advocating for my freedom." Journalist Oldon said."
He further said that he will not retaliate but rather forgive those who put him behind bars.
"Let's not recall back what happened but focus in future due to the circumstances we are going through"
Usually Somaliland detains journalists, artists and writers who travel to Mogadishu, the Somali capital accusing them of violating the existence and sovereignty of Somaliland.
Last month, Somaliland authorities arrested two female musicians Hamda Yousuf Ibrahim and Barwaaqo Mohamed Hashi only for traveling to Mogadishu.
Somaliland sees Somalia as an obstacle hindering its efforts aimed at gaining an international recognition as seeks an independence from the rest of Somalia.
Somaliland broke away from Somalia in 1991, but it is internationally recognized as an autonomous region in Somalia.