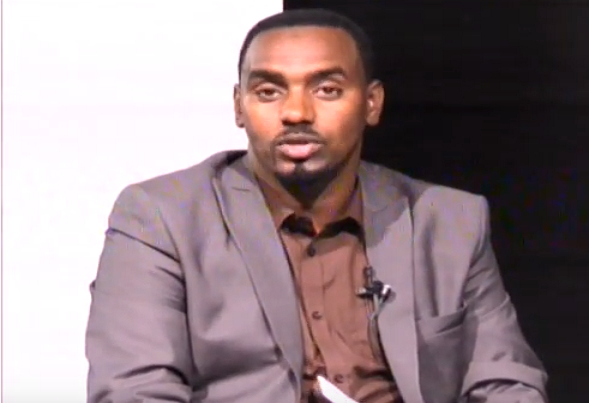 MOGADISHU, Somalia, 18 November, 2019 – Somali Journalists Syndicate (SJS) calls for Somaliland authorities to unconditionally release the editor-in-chief of the privately-owned independent Horn Cable TV, Abdikadir Saleban Asayr (known as Oday) who was illegally arrested in Hargeisa and to immediately withdraw the order of closure imposed upon the TV on Monday 18 November, 2019.
Approximately 8.00am local time officers from Criminal Investigations Department (CID) summoned Horn Cable TV's editor-in-chief, Abdikadir Saleban Asayr, who was arrested upon arrival. The police at the CID presented a written order of closure against the TV which had the signature of the commander of the CID, according to two colleagues who spoke to SJS.
Mohamed Abdi Ilig, the Managing Director of Horn Cable TV said they were not served with the order of the closure which, according to Ilig, was requested by Somaliland's Ministry of Information in an attempt to suppress the TV's independent reporting.
"We have not received this order and we are yet to implement the order of the closure," Ilig added.
Following the reported order of closure, journalists and other staff left the TV's premises but the TV remains on air from its Nairobi and Mogadishu back-up offices.
The journalists further said the arrest of the Horn Cable TV editor-in-chief and the order of the closure came following an interview with Suldan Abubakar Elmi Wabar who leads an armed separatist militia in Awdal region. The interview was aired on Wednesday 13 November 2019.
On Thursday 14 November, CID officers summoned Horn Cable TV reporter Hassan Suleiman Harun (known as Hassan Galaydh) following a news report he did on 2 November about an air safety related incident involving 1 November flight by Flydubai, a UAE-owned airline which reportedly complained against the services at Hargeisa's Egal International Airport and subsequently forced the flight to be diverted to Djibouti.
"I was summoned alongside our editor Abdikadir Saleban Asayr by the CID on Thursday. The officers informed us that there was a court case against us filed by Somaliland's Ministry of Civil Aviation through its Attorney General," journalist Hassan Galaydh told SJS by phone.
"We were not arrested on that day but anything can happen as we are waiting to face the court case which according to the CID demands us to reveal our sources for the news report," adds journalist Hassan Galaydh.
Somali Journalists Syndicate (SJS) strongly condemns the blatant attack against the press freedom following indefinite closure of Television and arrest of its editor-in-chief and call for the Somaliland authorities to immediately lift the order of closure against Horn Cable TV and set free Abdikadir Saleban Asayr (known as Oday).
"Arresting journalists and closing a media station while exercising constitutionally granted freedoms are blatant acts to curtail media freedoms in Somaliland" Abdalle Ahmed Mumin, Secretary General of the Somali Journalists Syndicate (SJS) said "We condemn the arrest of Abdikadir Saleban Asayr and the indefinite closure against Horn Cable TV."
"Authorities in Somaliland should know that free media is a key to democratic and healthy society and we therefore demand immediate and unconditional release of our colleague Abdikadir Saleban Asayr," Mumin adds.