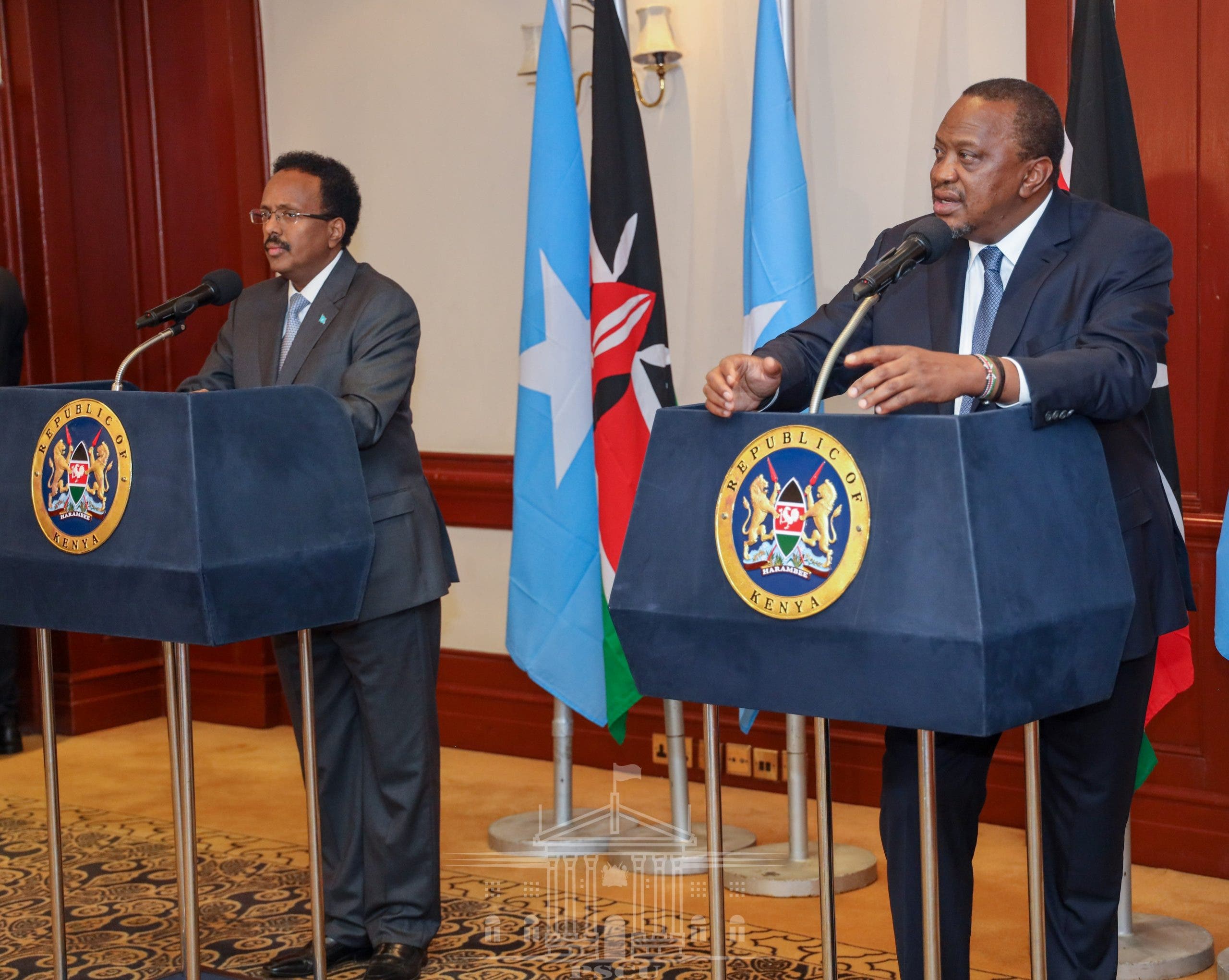 Nairobi (Caasimada Online) – Dowladda Kenya ayaa Khamiistii qaaday tallaabo lama filaan ah oo ay dib ugu furtay duulimaadyadii Soomaaliya, bil un kadib markii ay sheegtay inay hakisay illaa muddo saddex bilood ah.
Kenya ayaa go'aanka ay qaadatay ku macneysay "niyad wanaag muujin" ayada oo rajeyneysa inuu hoggaamin karo in xiriirka labada dal uu si buuxda caadi ugu soo noqdo.
John Gachie, oo taxliiliya siyaasadda Geeska Afrika, ayaa wargeyska The Standard u sheegay in Kenya laga adkaaday oo ay dhexda ka taagan yahay xaalad adag, islamarkaana aysan hadda kadib iska indho tiri karin Soomaaliya, taasi oo ku qasabtay go'aanka ay qaadatay.
"Kenya ma lahan ikhtiyaar, way ku qasban tahay inay Muqdisho ula hadasho qaab wax ku ool ah, ayada oo arrimo badan la eegayo, sida ammaanka iyo ganacsiga," ayuu yiri Gachie.
Gachie ayaa intaas ku daray, in marka la eego go'aanka ay Kenya ku dabcisay mowqifkeeda diblomaasiyadeed ee ku wajahnaa Mogadishu, ay arrintan danta ugu wanaagsna ugu jirto Nairobi, sababtoo ah buu yiri "ayada ayaa ah tan khasaaraha ugu badan uu kasoo gaarayo" haddii uu sii xumaado xiriirka Soomaaliya. 
"Kenya waxay Soomaaliya ka leedahay ahmiyado amni oo ka badan kuwa ganacsiga. Mamnuucista khaatka loo dhoofiyo Soomaaliya, waa kaar ay Muqdisho u adeegsaneyso inay ku cabsi geliso Nairobi," ayuu yiri.
Ilo-wareedyo diblomaasiyadeed ayaa sheeegay in go'aanka ay Kenya kusoo celisay duulimaadyada Soomaaliya ay saameyn ku yeesheen wada-hadallo hoose oo u socda labada dal.
"Arrimo badan ayaa si qarsoodi ah u dhaca, waxayna arrimahan horseedaan horumaro kala duwan oo dhaca. Xaaladdan ayay u eg tahay in Kenya ay ku qasabtay go'aanka ay qaadatay. Labada dhinac waa in mid uu qaadaa tallaabada koowaad," ayuu yiri ilo-wareed la hadlay wargeyska The Standard. 
Dowladda Soomaaliya ayaa soo saartay ogeysiin diblomaasiyadeed oo ay ku qireyso tallaabada niyad wanaag ah ee ay qaaday Kenya, si ay dib ugu furto duulimaadyada.
"Tani waa tallaabo muhiim ah oo horey loogu qaaday sare u qaadidda xiriirka ganacsi iyo dhaq-dhaqaaqa shacabka labada dal," ayaa lagu yiri warqadda Soomaaliya.
Qoraalkan oo kasoo baxay Wasaaradda Arrimaha Dibedda Soomaaliya ayaa intaas ku daray in tallaabada ay qaaday Nairobi ay bilow u tahay wada-xaajoodyo si buuxda dib loogu soo celinayo xiriirka diblomaasiyadeed ee labada dal.