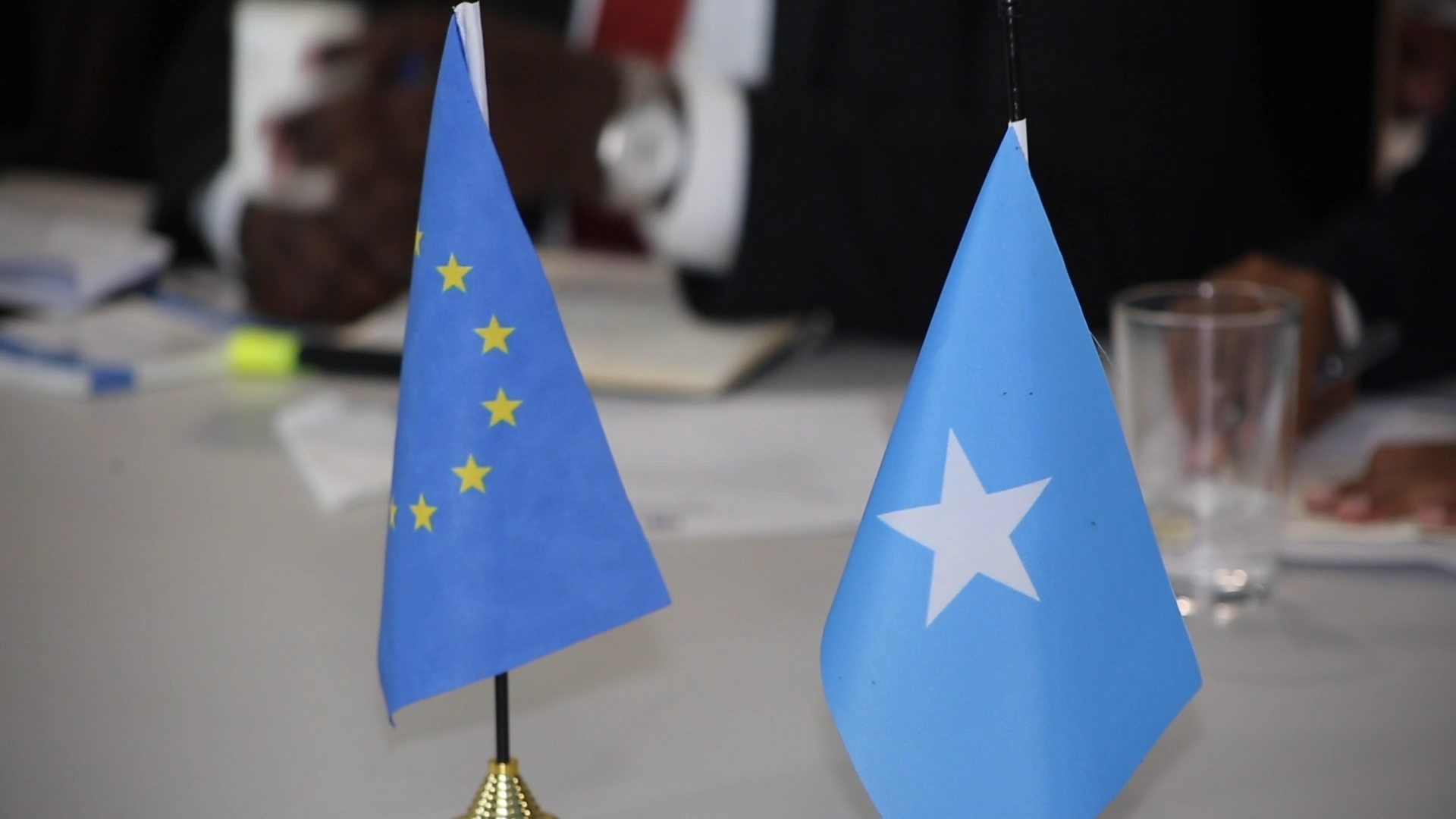 Brussels (Caasimada Online) – Midowga Yurub ayaa hakiyey lacagtii tooska aheyd ee uu ku kabi jiray miisaaniyadda dowladda federaalka Soomaaliya, sida uu qoray wargeyska caanka ah ee dhaqaalaha ka faallooda ee The Economist.
Lacagta tooska ah ee Midowga Yurub uu siiyo dowladda federaalka ayaa la billaabay sanaddii 2018, ayada oo wixii markaas ka horeeyeey la marsiin jiray hay'adaha iyo ururada aan dowliga aheyn (NGOs), si ay Soomaaliya ugu qarash gareeyeen.
Hase yeeshee, warbixinta uu maanta qoray wargeyska The Economist ayaa shaaca ka qaaday in wixii ka dambeeyey bishii June ee sanadii tegay uu mar kale Midowga Yurub hakiyey miisaaniyaddaas, sababo la xiriira walaacyo ku saabsan isku day lagu xadayo doorashada Soomaaliya.
Warbixinta wargeyska ma bixin wax faah-faahin oo intaas dhaafsan, hase yeeshee waxay madaxweynaha Soomaaliya ee waqtigi ka dhammaaday ku eedeysay in tan iyo markii uu xukunka qabtay uu isku dayayey inuu awoodda xoojisto isaga oo dhinac u riixaya mucaaradka, islamarkaana u adeegsanaya ciidamada dowladda.
Arrintan ayuu wargeyska sheegay inay walaac ku abuurtay dalalka Reer Galbeedka ee inta badan bixiya miisaaniyadda dowladda federaalka.
Dowladda federaalka Soomaaliya weli kama hadlin haddii ay jirto in miisaaniyadda Midowga Yurub la hakiyey, hase yeeshee daba-yaaqadii sanadkii tegay iyo horraantii sanadkan waxaa soo ifbaxayey dhowr kiis oo ku saabsan ciidamo iyo shaqaale rayid ah oo aan mushahar qaadan, taasi oo markii hore aan dhici jirin.
Beesha caalamka, oo ay ugu weyn yihiin Midowga Yurub iyo Mareykanka, ayaa hadda ku qasbaya madaxweyne Farmaajo inuu madaxweyne goboleedyada kula shiro Xalane, taasi oo uusan raali ka aheyn, waxaana muuqata in awoodda maaliyadeed ee ay Soomaaliya ku leeyihiin ay adeegsanayaan cadaadiska ay ku hayaan Farmaajo.