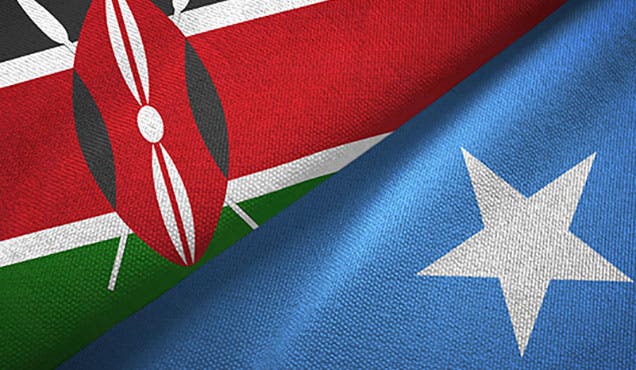 London (Caasimada Online) – Sirdoonka Britain ayaa ku boorinaya Norway inay joojiyaan la shaqeynta Kenya, halka ay dhinac kalena taageerayaan dowladda Soomaaliya, si ay uga faa'iideystaan shidaalka Soomaaliya, waxaa sidaas qoray Wargeys Africa Intelligence.
Wargeyska ayaa sheegay in diblomaasiyiin Norwegian ah ay dhowaan la kulmeen sirdoonka Britain ee MI6, kuwaas oo ku booriyey in Oslo ay joojiso siyaasadeeda laba wajiilenimada ah ee ay uga faa'iideysanayso muranka ka dhex oogan Soomaaliya iyo Kenya ee dhanka xuduudda badda.
Britain ayaa ka mid ah dhowr dal oo reer galbeed ah oo taageersan Soomaaliya, marka ay noqoto muranka badda, sida ay qortay warbaahinta lagu daabaco qoraalalda cilmiga ku dhisan ee The Conversation ee dalka Australia.
The Conversation ayaa sidoo kale sheegay in Norway ay taageereyso Soomaaliya sababo la xiriira in Ra'iisul wasaaraha Soomaaliya Xasan Cali Kheyre uu haysto dhalashada Norway, iyo xaqiiqda ah in Kenya ay horey u cayrisay shirkadda shidaalka Norway ee Statoil.
Hase yeeshee African Intelligence ayaa leh "Norway waxay cayaareysa siyaasad laba dhinac ah." Wargeyska ayaa ilo-wareedyo lagu kalsoon yahay kasoo xigtay in dowladda Norway ay shaqaaleysay shirkadda ka shaqeysa amniga badaha ee Drum Cussac, si ay ula taliso dowladda Kenya.
Wargeyska ayaa sidoo kale qoray in heshiiska is-fahamka ee ay galeen Somalia iyo Kenya, kaasi oo uu saxiixay wasiirkii iskaashiga Soomaaliya Cabdiraxmaan Cabdishakuur, balse uu diiday baarlamanka Soomaaliya, uu haa mid uu soo diyaariyey danjirihii geeriyooday ee Norway Hans Wilhelm Longva.