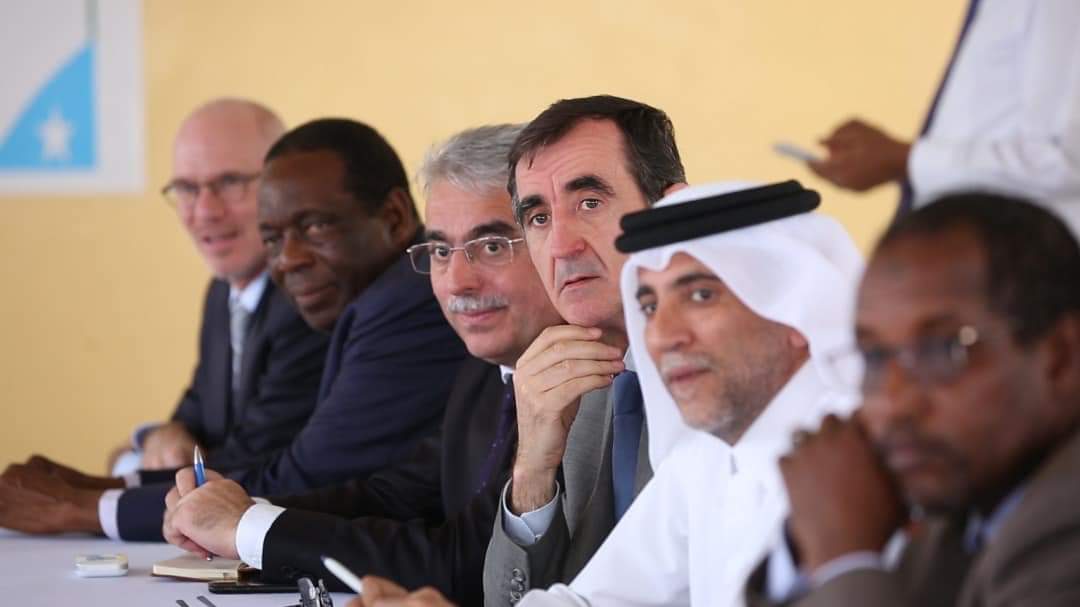 Muqdisho (Caasimada Online) – Beesha Caalamka ayaa qoraal kooban ka soo saartay shirka wadatashiga ah ee madaxda dowladda federaalka, dowlad goboleedyada iyo gobolka Banaadir maanta uga furmay magaalada Dhuusamareeb ee caasimada Galmudug.
Qoraalkan ayaa lagu dhiirageliyey madaxda Soomaalida, waxaana loo soo jeediyey dardaaran ku aadan inay ka sii doodaan waxyaabaha ay isku hayaan, si loo hir-geliyo heshiiskii doorashada ee 17-kii bishii September ee sanadkii hore lagu gaaray magaalada Muqdisho.
"Saaxiibada caalamka ee Soomaaliya waxay soo dhaweynayaan wada-hadallada u socda Dowladda Federaalka iyo hogaamiyaasha Dowladaha Xubnaha ka ah Dowlada Federaalka ee Dhusamareb, waxayna boorrinayaan ka qeyb galayaasha inay sii wadaan wada-hadalkooda. Hadda waxaa la joogaa waqtigii heshiis laga gaari lahaa hirgelinta heshiiskii 17 September ee doorashooyinka," ayaa lagu yiri qoraalka Beesha Caalamka.
#Somalia's intl. partners welcome the ongoing discussions of Federal Govt. and Federal Member State leaders in #Dhusamareb, and urge participants to continue their #dialogue: now is the time to reach consensus on the implementation of the 17 Sept. agreement on #elections. pic.twitter.com/sXKx3wpeCq

— UNSOM (@UNSomalia) February 3, 2021
Maanta markii uu furmay shirka Dhuusamareeb madaxdu waxay mudo is dul taagtay dalabkii guddoomiyaha Aqalka Sare Cabdi Xaashi ee ahaa in laga qeyb geliyo shirka, si gobollada waqooyi ee Somaliland ay metelaad u helaan.
Hasa yeeshee cod loo qaaday kadib inta badan madaxdu waa diideen in la keeno Cabdi Xaashi, waxaana go'aan lagu gaaray in xal u helida arrinta gobollada waqooyi loo daayo guddoomiye Cabdi Xaashi iyo ra'iisul wasaare ku xigeenka dalka Mahdi Guuleed, kuwaas oo wixii ay ku heshiiyaan madaxda shireysa u gudbinaya.
Madaxda heer federaal, heer dowad goboleed iyo gobolka Banaadir ayaa mar kale  caawa fiidkii ah shir labaad isugu yimid. Qodobka xiga ee hadda miiska u sarana waa arrinta gobolka Gedo, hadii inta caawa ah Gedo xal laga gaarana waxaa loo gudbayaa tan guddiyada doorashada oo khilaafaadka jira qeyb ka ah.