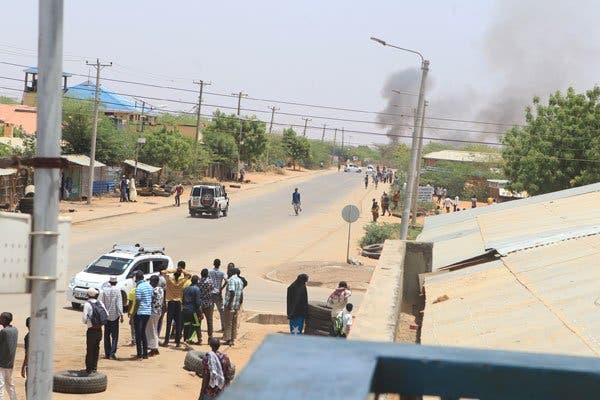 Beled Xaawo (Caasimadda Online) – Saraakiil ka tirsan dowladda Kenya ayaa warbaahinta dalkaas u sheegay in laba askari oo ka tirsan kuwa xuduudaha ilaaliya ee Kenya lagu dhaawacay xadka Soomaaliya ee dhanka Beled-Xaawo, waxayna ku eedeeyeen toogashadan ciidamada xoogga dalka Soomaaliya.
Wargeyska The Star ayaa qoray in ciidamadan la toogtay ayaga oo ilaalinaya xuduudda. Sida wargeyska kasoo xigtay saraakiil Kenyan ah, ciidamadan ayaa xadka ka qabtay laba gabar oo Soomaali ah oo doonayey inay usoo gudbaan dhanka Kenya. Intaas kadib ayaa waxaa ayaga oo su'aalo weydiinaya soo dhex-galay ciidamada Soomaaliya, oo ka dalbaday inay gabdhaha sii daayaan.
Sida warbixinta lagu sheegay waxaa kadib xigay muran, taasi oo keentay in ciidamada Soomaalida ay rasaas soo furaan, kadibna dhaawacaan laba sarkaal, sida lagu yiri qoraalka.
Sida ay sheegeen saraakiisha Kenyan-ka, labada askari oo lugaha ka dhaawacmay ayaa waxaa hadda lagu daweynayaa isbitaalka Mandera Referral Hospital.
Darawal taksiile ah oo goobta ku sugnaa oo la hadlay warbaahinta ayaa dhanka kale sheegay in ganacsatada iyo booliska ay murmeen ka hor inta aysan xabadda bilaaban.
Qofkan oo magaciisa la qariyay sababo amaan darteed, wuxuu sheegay inuusan xaqiijin karin cidda rideysay xabadaha, balse ay ka imaanayeen dhanka ay ciidamada Soomaaliya ka joogaan xadka labada dal.
Saraakiisha Kenyan-ka ee wargeyska The Star la hadlay ayaa sheegay inay ciidankooda amreen inay ka jawaabin dhacdadan ama aysan aargudan, si aysan xiisadda uga sii direen, siida warbixinta lagu sheegay.
Ma jirto cid xaqiijin karta sheegashada Kenyan-ka, sidoo kalena ciidamada xoogga dalka weli kama aysan hadlin dhacdadan, oo dhacday shalay.
Dhacdadan ayaa imaneysa ayada oo ay xiisad xooggan ka dhex oogan tahay labada dowladood ee Soomaaliya iyo Kenya, taasi oo salka ku haysa ciidamada wasiirka amniga Jubaland Cabdirashiid Janan ee ay Kenya ay ku hayso Mandheera.