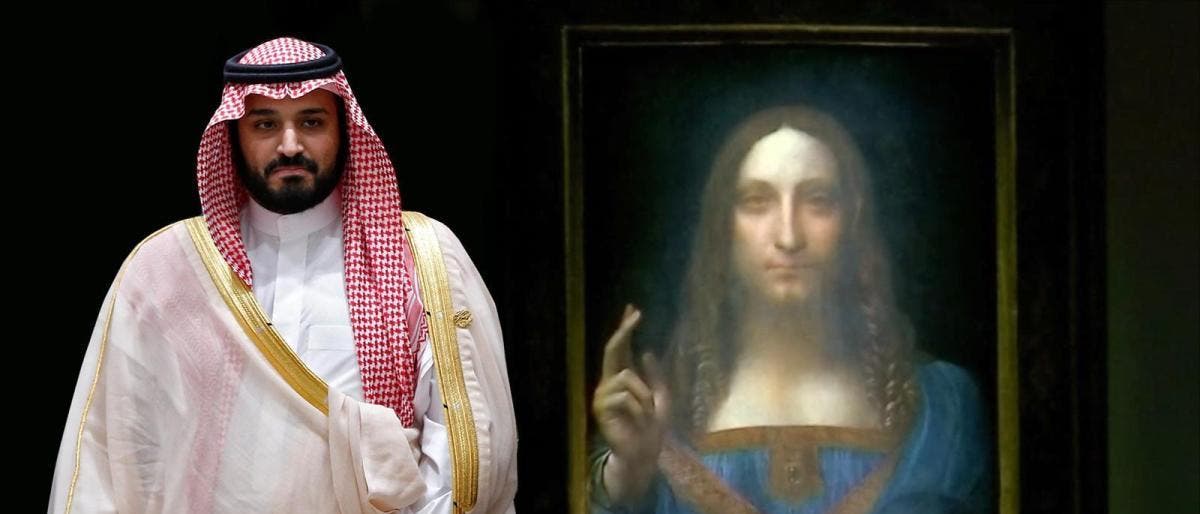 Riyadh (Caasimadda Online) – Wargeyska The Guardian ayaa qoray inuu dhaxal sugaha Sacuudiga Maxamed Bin Salman iibsaday Sawir gacmeed Astaan u ah Kharishtaanka oo laga sameeyey Nabbi Ciise CSW, kaasoo ahaa sawir gacmeedkii ugu qaalisanaa adduunka oo uu sameeyey Leonardo da Vinci.
The Guardian oo soo xiganeyso Shirkadda Artnet ee qaabilsan arrimaha farshaxanka, Sawir gacmeedka 500 sano jirsaday ee astaanta u ah Karishtaanka ee sanadkii 2017 lagu iibiyey 450 Malyan taasoo taalay New York ayaa waxaa hadda milkiyadeeda la wareegay Dhaxal sugaha Sacuudiga, Salman kaasoo ku iibsaday adduun lacageed oo gaarayo illaa 500 Malyan oo Yuurow ah.
Shirkadda Artnet ayaa sheegtay in Mas'uuliyiin ka tirsan dadka Farshaxankaan iibiyey ay u xaqiijiyeen in lagu qaaday diyaarad uu leeyahay  Boqor Salman taasoo u qaaday madxaf gaar ah oo uu boqorka ku leeyahay badda  dhexdeeda.
Sawir Gacmeedkaan ayuu qorshaha ahaa markii hore in la geeyo Matxafyo ku yaal  Paris iyo Abu Dubai Bishii September ee sanadkii 2018 balse lama ogo sababta keentay in la iibiyo.
Maxamed Khaliifa Al-Mubarak oo ah Madaxda dalxiiska ee Dubai ayaa sanadkii 2018 sheegay in sanado badan oo aan la arkin sawirkaan ay caalamka hadiyad ahaan ugu soo bandhigi doonaan quruxdiisa isla markaasna la keeni doono Matxafka Abu Dubai.
Balse asbuuc ka hor ballantii la doonayey in lagu soo bandhigi 18 September ee sanadkii 2018 ayaa dib loo dhigay iyadoo aan wax jadwal kala ah loo sameyn.
Shirkadda iibineysay Sawir Gacmeedkaan iyo Sacuudiga ayaa ku heshiiyey inaan la shaacin cidda iibsatay balse waxaa arrintaan kashiftay markii ugu horeysay New York Times iyo wargeysyo kale oo soo xiginayey Mas'uuliyiin ka tirsan kuwii iibiyey.
Caasimada Online
Xafiiska Nairobi
caasimada@live.com