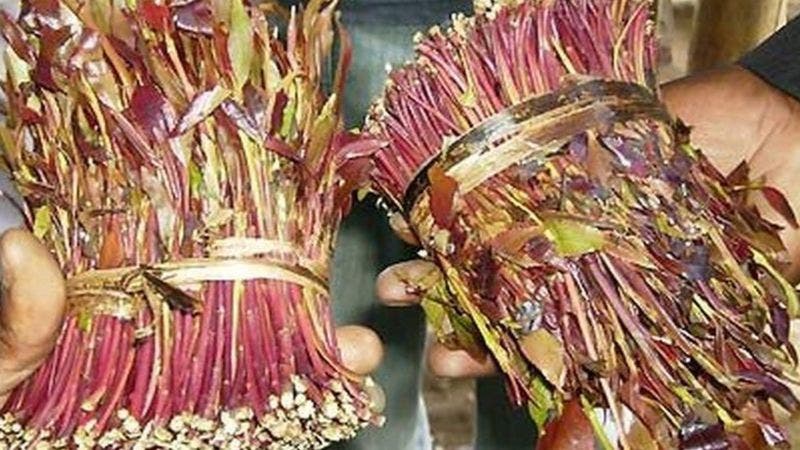 Muqdisho (Caasimada Online) – Dowladda federaalka ah ee Soomaaliya oo hore xiyaarado ugu soo rogtay qaadka ka imaan jiray dalka Kenya, sababo la xiriira Covid-19 ayaa go'aankaasi wuxuu saameyn xoogan ku yeeshay xukuumadda Nairobi iyo sidoo kale ganacsatada Qaadka ee wadankaasi Kenya.
Wargeyska The Business Daily ee ka soo baxa magaalada Nairobi ayaa warbixin uu ka qoray xiyaarada ay Soomaaliya saartay Qaadka ayaa soo bandhigay shuruudo uu sheegay in dowladda federaalka ay ku soo rogtay Qaadka maalin-walba uga imaan jiray dalkaasi.
The Business Daily ayaa shaaciyey illaa afar qodob oo Soomaaliya ay hor dhigtay Kenya, kuwaas oo kala ah:-
1 – In dowladda Kenya ay faragelinta ka deyso Arrimaha Gudaha Soomaaliya,isla markaana si siman ula macaamiisho dadka Soomaaliyeed.
2 – In Kenya raali gelin ka bixiso inay kusoo xadgudubtay Hawada Soomaaliya
3 – In Kenya ogolaato inay dhoofsato wax soo saarka Soomaaliya, sida Kalluunka, Malabka, Hilibka iyo Caanaha iyo waxyaabaha kale ee muhiim ah.
4 – In Kenya ay laasho in duulimaadyada ka baxa Soomaaliya ugu baareyso Magaalada Wajeer ee gobolka waqooyi bari taas oo dhibaato weyn ay ku qabaan dadka ka baxa gudaha dalka Somaaliya.
Dhinaca kale Wargeyka ayaa warbixintiisa ku xusay inuu go'aankan saameyn ku yeeshay ganacsatada Kenya, islamarkaana uu dhulka galay dhaqaalahooda, sida uu hadalka u dhigay.
Sidoo kale wuxuu intaasi ku daray in dalab ay u soo jeedisay dowladda Soomaaliya ay ku gacan seertay, si looga qaado xayiraada.
Arrimahaan ayaa ku soo aadaya, iyadoo todobaadkii la soo dhaafay dowladda federaalka ah ee Soomaaliya ay sii adkeysay xayiraadaha Qaadka ee saaraan duulimaadyada dalka Kenya, iyadoo digniin u dirtay diyaarado la sheegay in si qarsoodi ah Jaadka ku soo geliyaan dalka.