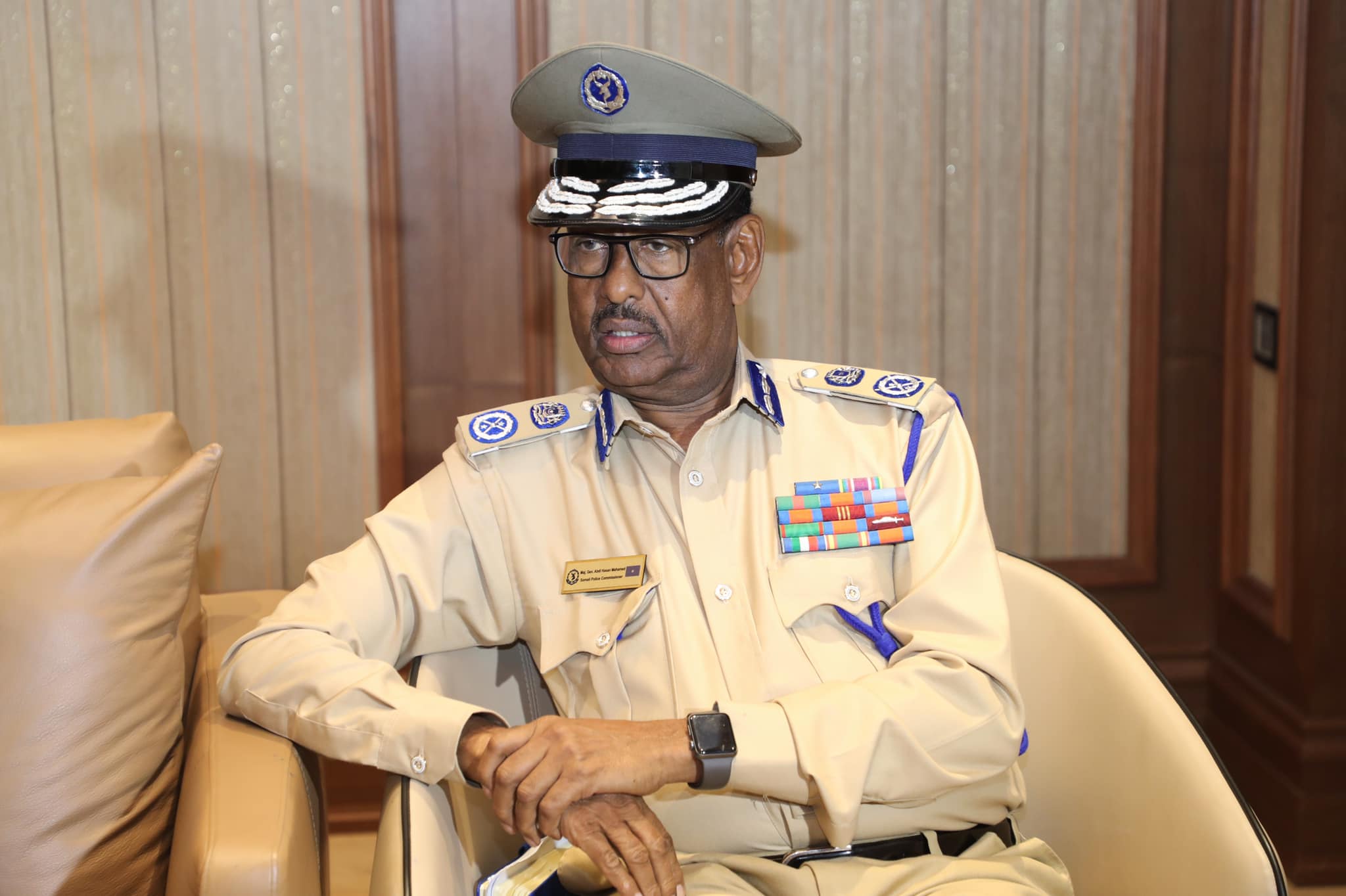 Muqdisho (Caasimada Online) – Taliyaha ciidanka booliska Somalia Cabdi Xassan Maxamed Xijaar ayaa sheegay in accoun-ka uu ku leeyahay barta twitter la jabsaday isla markaana lagu soo qoray fariin dadkii akhristay ay la fajaceen.
Farriin lagu soo qoray barta twitter ee Taliye Xijaar oo ku qorneyd luuqada English-ka ayaa u dhigneyd "Iam going to be forever Somali Police commissioner!-Weligeey waxaan ahaanayaa taliyaha Booliska Soomaaliyee."
Balse saacado kadib ayaa waxaa lasoo dhigay koontada Taliye Xijaar qoraal kale oo lagu sheegay in la jabsaday acount-ka twitter-ka Taliye Xijaar waxaana lagu yiri. "Waxaan ummadda Soomaaliyeed ku wargalinayaa in la jabsaday barta aan Twitter-ka ku leeyahay ee @GenHijaar, war khaldanna lagu qoray. Ilaahay mahaddii waan ku guulaysanay in aan dib u soo celinno Koontada. Waxaan bulshada ka raalli galinayaa cilladda dhacday. Mahadsanidin.
Arrintaasi lama oga inay aheyd mid si ula kac ah loogu qoray, oo kadib la xumaatay, iyo in la jabsaday, inkastoo koontada taliyaha ay tahay mid aan dad badan ku xirneyn oo dadka Followers gareeyay ay yihiin 1,891.