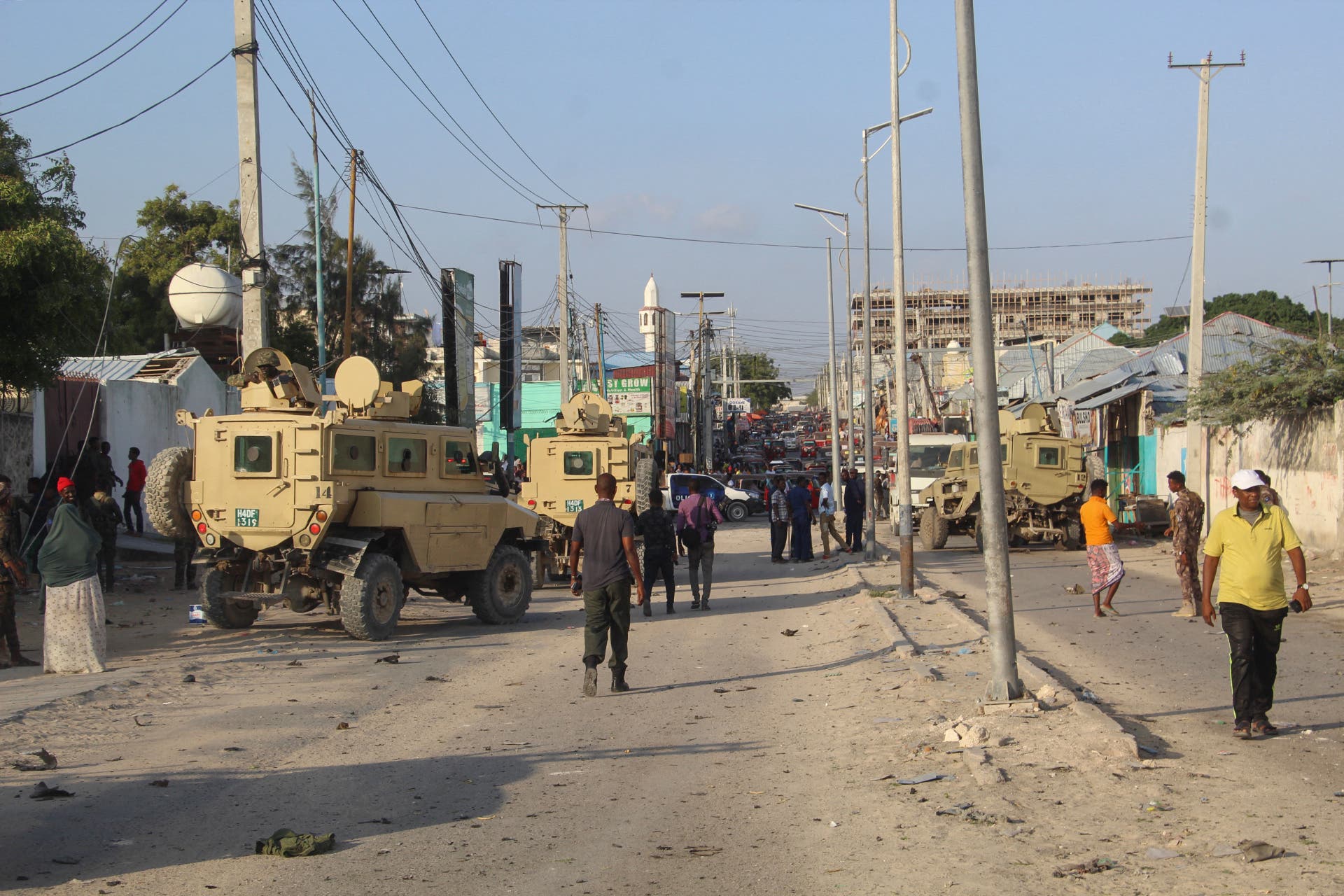 Muqdisho (Caasimada Online) – Kooxda Al-Shabaab ayaa mar kale war kasoo saartay qaraxii Khamiistii ka dhacay agagaarka isgoyska Banaadir ee magaalada Muqdisho.
Al-Shabaab oo horey u sheegtay inay qaraxaas la beegsatay saraakiil Mareykan ah, balse aan shaacin tirada rasmiga ah ee khasaaraha, ayaa war xalay kasoo baxay ku sheegatay inay qaraxa ku dishay ugu yaraan 12 askari oo isugu jira caddaan iyo madow.
Al-Shabaab ayaa sheegtay in saraakiisha "ay dileen ay u shaqeynayeen shirkad lagu magacaabo Pacific Architects and Engineers oo marka magaceeda lasoo gaabiyo loo yaqaano PA&E, taasi oo arrimaha difaaca iyo militariga ka caawisa," ciidamada Mareykanka, kuwa Amisom iyo kuwa dowladda federaalka.
Al-Shabaab ayaa laba ka mid ah dhalashada askarta ku sheegtay Mareykanka iyo Ugandan, hase yeeshee ma aysan shaacin dhalashada 10-ka kale, ee ay dhimashadooda sheegatay. 
"Camaliyaddii istish-haadiyada ee Khamiistii lasoo dhaafay Muqdisho ka dhacday waxaa ku dhintay sarkaal American ah iyo mid Yugaandheys ah oo ka tirsanaa ilaalada shirkadda Pacific Architects and Engineers," lagu yiri warka kasoo baxay xarakada Al-Shabaab.
Qaraxaas ayaa xogta ay warbaahinta heshay waxay sheegeysaa inay ku dhinteen saddex qof oo shacab ah, tiro intaas ka bandanna ay ku dhaawacmeen.
Waxaa sidoo kale ku gubtay mid ka mid ah baabuurta ay wateen ciidanka Amisom, hase yeeshee si rasmi ah looma oga khsaaraha gaaray, maadaama Amisom aysan shaacin khasaarahooda inta badan