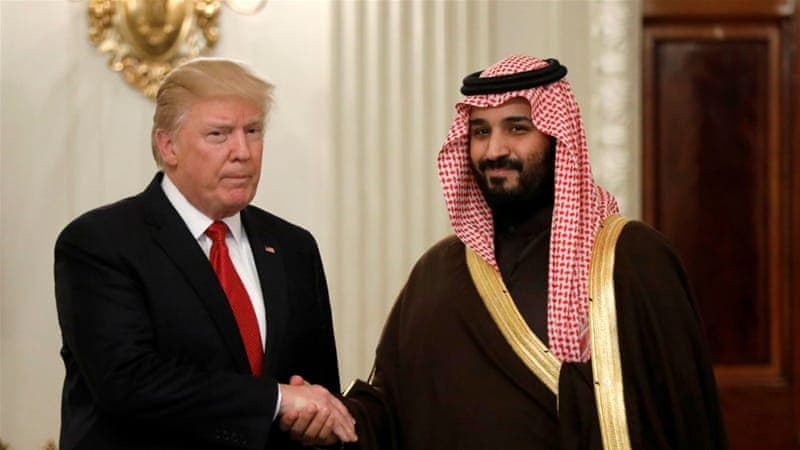 Washington DC (Caasimada Online) – Madaxweynaha Mareykanka Donald Trump ayaa qoraal lama filaan ku noqday dowladda Sacuudiga iyo fallanqeeyayaasha siyaasadda Bariga Dhexe soo dhigay bartiisa twitter-ka
Trump ayaa sheegay in dowladda Sucuudi Careebiya ay doonto lacagta dib u dhiska dalka Syria ee ay dagaaladu halakeeyeen, inkasta oo uusan bixin faah-faahin.
Hadallada Trump ayaa ku soo aaday maalmo kaddib markii uu Twitter-kiisa ku xaqiijiyey in ciidamadiisa oo gaaraya 2,000 uu kala soo baxayo Syria halka uu ku dhawaaqay guulo uu ka gaaray Kooxda Daacish.
Go'aankaas lama filaanka ahaa ee Arbacadii ayaa noqday mid ka horimaanaya qiimeyntii khuburadiisa waxa ayna dhalisay caro ka timi xulufada Washington.
Isniintii, isaga oo mar kale dadka ka yaabinaya, Trump waxa uu sheegay in Riyaad ay taageero u fidin doonto Syria ka bixintaanka ciidamada Mareykanka kaddib.
Saudi Arabia has now agreed to spend the necessary money needed to help rebuild Syria, instead of the United States. See? Isn't it nice when immensely wealthy countries help rebuild their neighbors rather than a Great Country, the U.S., that is 5000 miles away. Thanks to Saudi A!

— Donald J. Trump (@realDonaldTrump) December 24, 2018
"Sucuudiga waxa ay hadda ogolaadeen in ay dhaqaale macquul ah ku bixiyaan dib u dhiska Syria, badalkii Mareykanka. Ma aragtaan? Ayuu Trump qoray.
"Miyeysan wax wanaagsan ahayn marka dal qani ah uu gacan ka geysto dib u dhiska dariskiisa halkii ay sidaas sameyn lahayd dal weyn oo Mareykanka oo kale ah, kaasi oo 5000 oo mayl ka fog. Waa mahadsan yihiin Sacuudiga!"
Sacuudiga weli kama jawaabin arrintan, hase yeeshee dadka siyaasadda taxliilaya ayaa rumeysan in marnaba Sacuudiga aysan lacag siin doonin Syria inta uu madax ka yahay Bashar Al-Assad, oo ay dooneyso in xukunka laga tuuro.
Taas ka sokow Assad waa shiico xoog ku maamula dadka Syria oo badankood ah Suniyiin, wuxuuna xulufo dhow la yahay Iran, oo aad ay isku neceb yihiin Sacuudiga.
Caasimada Online
Xafiiska Jeddah
caasimada@live.com