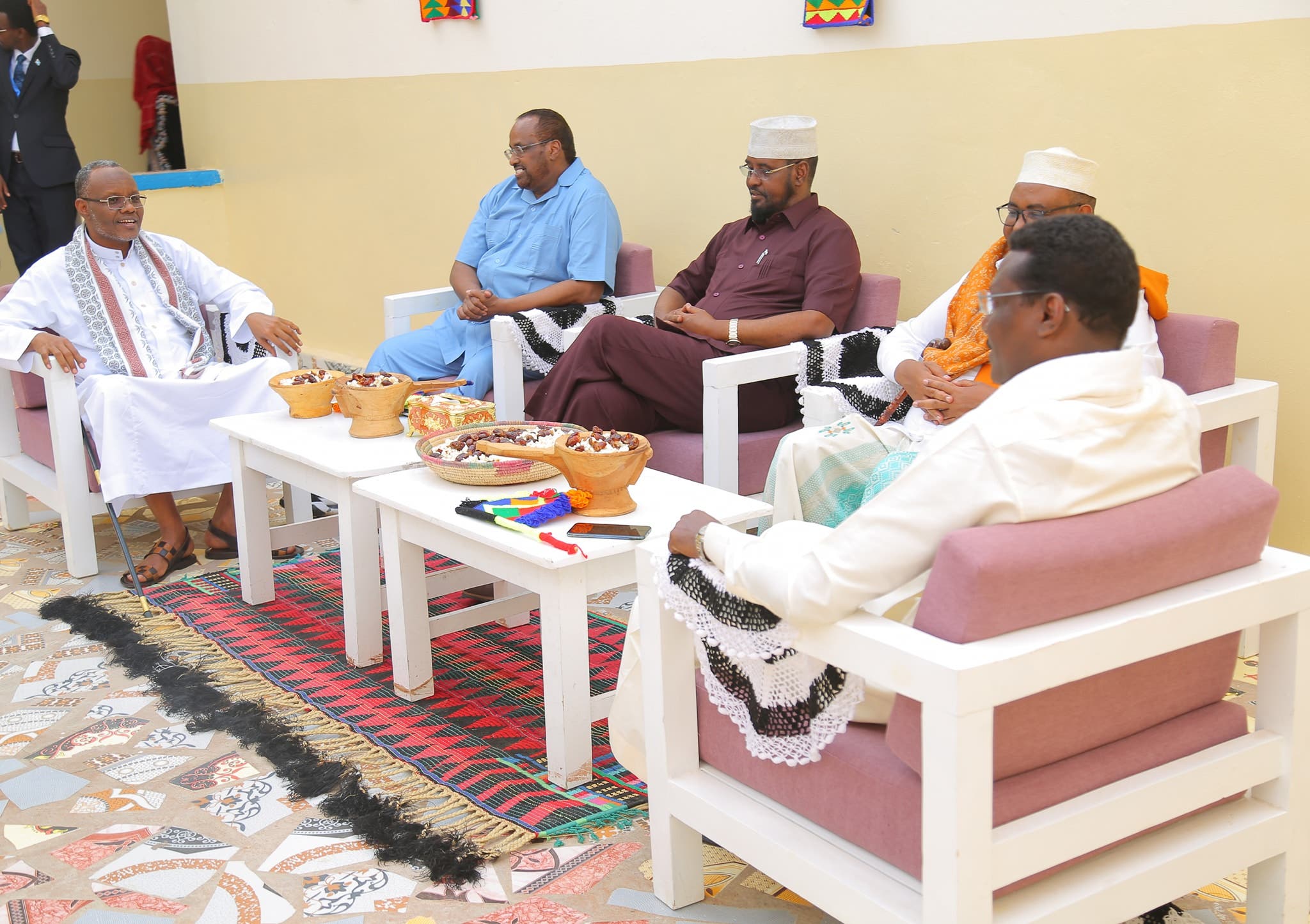 Muqdisho (Caasimada Online) – Guddoomiyaha guddiga madaxa-banaan ee doorashooyinka  Qaranka Xaliimo Ismaaciil Ibraahim (Xaliima Yarey) ayaa ku xad gudub heshiis horay loo gaaray ku tilmaantay guddiyada ay soo magacaabeen inta badan dowlad goboleedyada dalka.
Xaliima Yarey ayaa qoraal ay soo dhigtay barteeda twitter-ka waxay ku sheegtay in maamul goboleedyada markii laga reebo Puntland aysan wax haween ah kusoo darin guddiyadii ay soo magacaabeen.
Sidoo kale ra'iisul wasaare Rooble oo xukuumadiisu ay u xil saaran tahay howlaha doorashooyinka ayey ka dalbadatay inuu wax ka qabto arrintaas oo ay ku tilmaantay xad gudub ka dhan ah heshiiskii madaxda dowladda federaalka iyo dowlad goboleedyadu ku gaareen Muqdisho.
"Mudane Ra'iisul wasaare, waxaa wax laga xumaado ah, in marka laga reebo Puntland, inta kale ee madaxda dowlad goboleedyada ay haweenka ka reebeen guddiga doorashada. Tani waxay xadgudub ku tahay mabaadi'da heshiiska hoggaamiyeyaasha," ayey qoraalkeeda ku tiri Xaliima Yarey.
"Haweenka Soomaaliya waxay xafiiskaaga ka codsanayaan inuu ilaaliyo qoonadada 30% ah ee haweenka, sida ku cad qodobka 5-aad ee heshiiska hogaamiyayaasha."
The Somali women are appealing to your office to safeguard the 30% women representation as stipulated number 5 in the leaders' agreement.

— Halima Ismail (@HalimaNIEC) October 24, 2020
Inta badan madaxda dowlad goboleedyada dalka ayaa maalmihii u dambeeyey soo gudbiyey xubnaha ku metelaya guddiyada doorashooyinka iyo xalinta khilaafaadka.
Afarta xubnood ee madaxweyne Saciid Deni uu soo magacaabay ee Puntland ku meteleysa guddiyada doorashada heer federaal iyo xalinta khilaafaadka ayaa waxaa ka soo dhex muuqatay hal haween ah, halka maamul goboleedyada kale xubnihii ay soo magacaabeen dhamaantood ay rag ahaayeen.