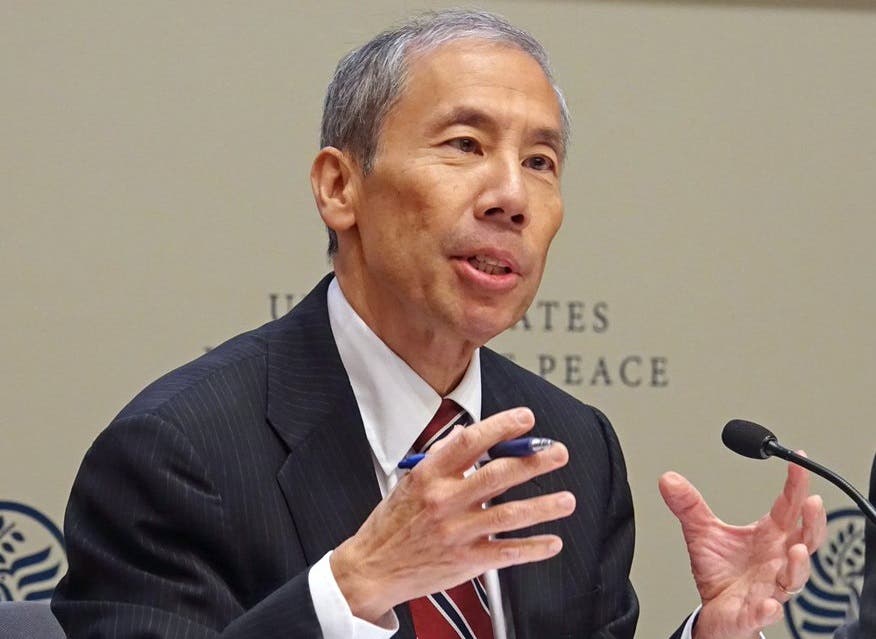 Muqdisho (Caasimada Online) – Safiirka Mareykanka ee Soomaaliya, Donald Yamamoto ayaa qoraal kooban oo uu caawa soo saaray ku sheegay inuu si dhow isha ugu hayo xaaladda Galmudug, oo la filayo inay berri doorasho ka dhacdo.
"Waxaan uga baaqeynaa qof kasta inuu ka fogaado halista rabshado, islamarkaana lasii wado in laga qeyb qaato wada-hadallo nabadeed," ayaa lagu yiri qoraalka Yamamoto oo lasoo dhigay barta twitter-ka safaaradda Mareykanka ee Soomaaliya.
Amb Yamamoto & @US2Somalia are closely watching the process in #Galmudug. We call for everyone to refrain threats of violence & continue to participate in peaceful dialogue. #Somalia

— U.S. Embassy Mogadishu, Somalia (@US2SOMALIA) February 1, 2020
Warka kasoo baxay Yamamoto ayaa imanaya ayada oo la filayo in guddiga doorashada Galmudug ee garabka taageersan dowladda federaalka ay shaaciyeen inay berri magaalada Dhuusomareeb ku qaban doonaan doorasho.
Doorashadan ayaa waxaa horey u qaadacay musharaxiinta mucaaradka, iyo kooxda Ahlu-Sunna Waljamaaca, oo horey u qabatay doorasho ay Sheekh Maxamed Shaakir ugu doorteen madaxweynaha Galmudug.
Doorashada berri ayaa haddii ay dhacdo waxaa ka qeyb-gali doona musharaxa dowladda ay wadato ee Axmed Cabdi Qoor Qoor iyo musharaxiin kale oo dowladda ay u diyaarisay si ay ugu "camiraan."
Dhinaca kale, Axmed Ducaale Geelle Xaaf ayaa weli ku adkeysanaya inuu yahay madaxweynaha sharciga ee Galmudug, wuxuuna xarun ka dhigtay magaalada Gaalkacyo.
Xaaladda magaalada Dhuusomareeb ayaa caawa mid cabsi ah, waxaana jidadka lasoo dhoobay ciidamo, ay suurta-gal tahay inay isku dhacaan.