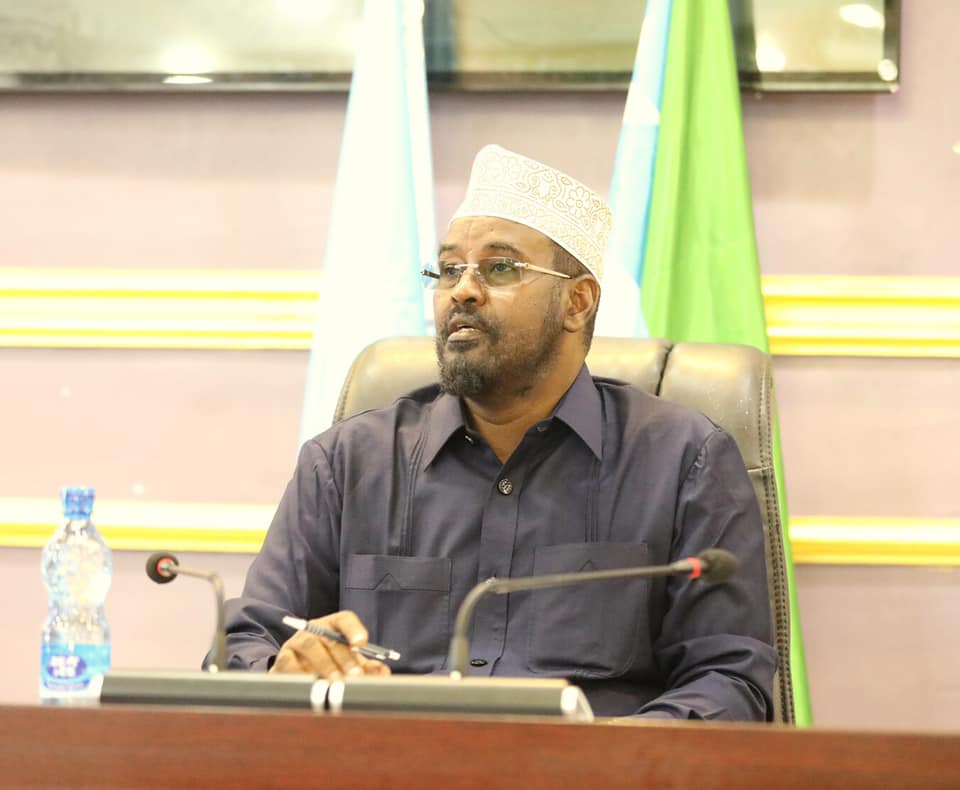 Muqdisho (Caasimada Online) – Wargeyska The Standard ee ka soo baxa magaalada Nairobi ee xarunta dalka Kenya ayaa warbixin dheer ka qoray arrimaha Jubbaland, gaar ahaan doorashada madaxweynaha maamulkaasi oo dhaceysa Khamiista soo socota.
Wargeyska ayaa shaaciyey in dalalka Soomaaliya, Itoobiya iyo Eritrea ay sameysteen isbahaysiga dadka Kosheetigga ah, islamarkaana ay doonayaan inay beddelaan Axmed Madoobe oo sanadkan la kulmaya cadaadis xoogan.
Sidoo kale wargeysku wuxuu sheegay in isbaheysiga ay sameysteen dalalkan uu muhiimadiisa koowaad yahay, sidii looga guuleysan lahaa, islamarkaana meesha looga saari lahaa madaxweyne Axmed Maxamed Islaam (Axmed Madoobe) oo xafiiska jooga, tan markii la aas aasay maamulka Jubbaland.
Dhinaca kale Wargeyska The Standard ayaa tilmaamay in Kenya ay waddo dadaal ay ku dooneyso in markii saddexaad Axmed Madoobe uu ku soo baxo doorashada maamulkaasi, islamarkaana ay xoog badan gelineyso arrintaasi.
The Standard oo soo xiganaya saraakiil ka tirsan wasaaradda arrimaha dibadda dalkaasi ayaa sheegay in danta Kenya ay ku jirto in dib loo doorto Axmed Madoobe.
Ugu dambeyn Wargeyska ayaa xusay in Axmed Madoobe) uu yahay saaxiibka kaliya ee Kenya ka caawin kara dhanka amniga iyo danaha ay ka leedahay Soomaaliya.
Caasimada Online
Xafiiska Muqdisho
Caasimada@live.com