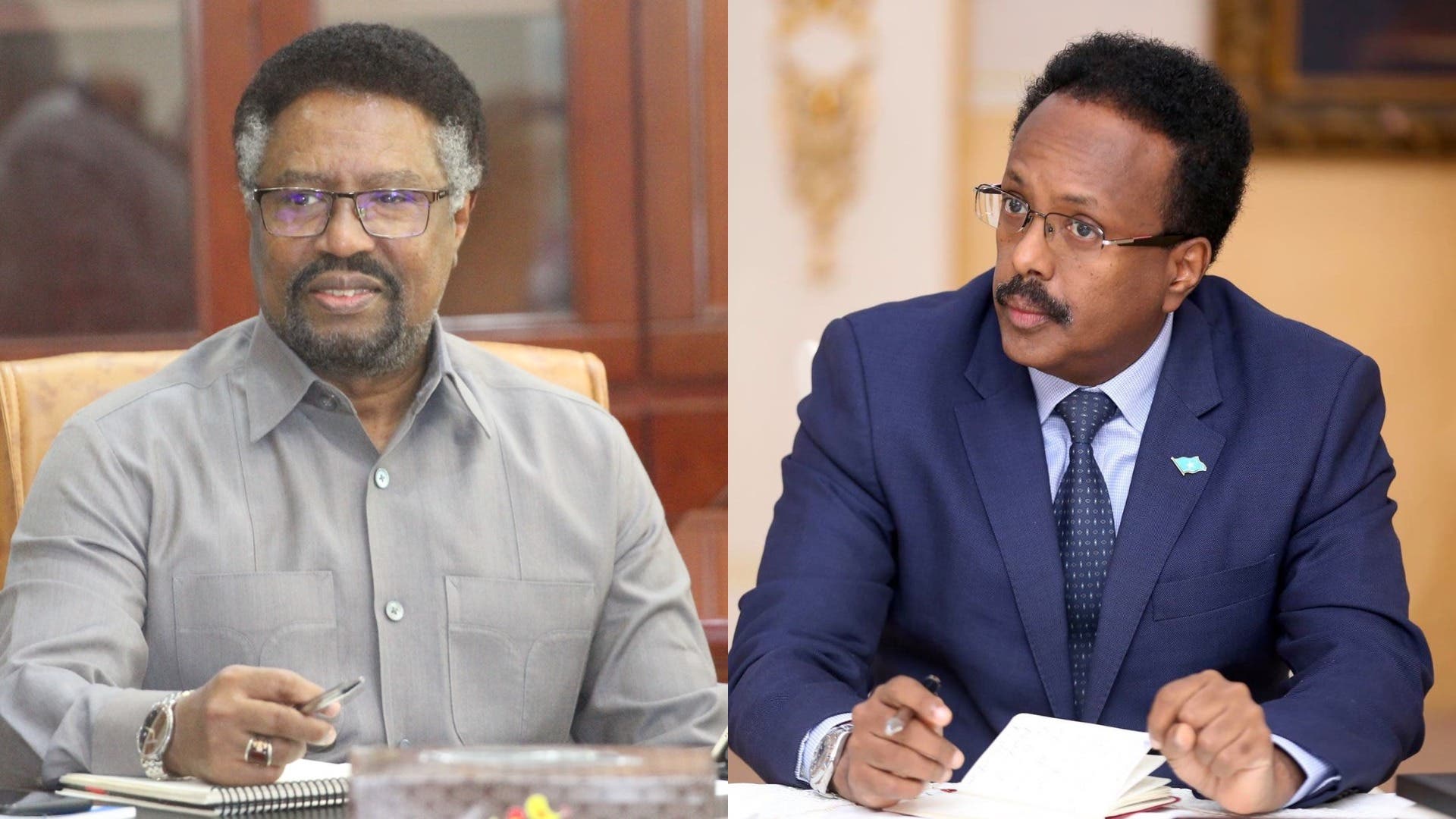 Muqdisho (Caasimada Online) – Ilo-wareedyo muhiim ah oo ka tirsan xafiisyada wakiilada beesha caalamka ayaa sheegay in saaxiibada Soomaaliya ay ka fikirayaan sidii ay cunaqabateyn u saari lahaayeen qaar ka mid ah madaxda waqtigooda dhamaaday ee dowladda federaalka Soomaaliya. 
Xogta aan helnay ayaa tilmaameysa in beesha caalamka ay cunaqabatayn ugu goodisay Madaxweynaha muddo xileedkiisa dhamaaday ee Maxamed Cabdullaahi Farmaajo iyo Guddoomiyaha Golaha Shacabka ee waqtiga ka dhamaaday Maxamed Mursal Sheekh Craxmaan iyo labadiisa ku xigeen Cabdiweli Ibraahim Muudey, iyo Mahad Cabdalla Cawad.
Afartan mas'uul ayaa loogu goodiyay in la saari doono cunaqabateyn islamarkaana laga xayiri doono safarada dibedda iyo dhaqaalaha. Sidoo kale madaxdaan ayaa loogu goodiyay in sidoo kale qoysaskooda la saari doono cunaqabateynta. 
Xogta aan helnay waxaa sidoo kale si dadban u xaqiijiyey xafiiska arrimaha Africa ee wasaaradda arrimaha dibedda Mareykanka oo qoraal oo ay soo dhigtay twitter laguna taag gareeyey afartan mas'uul ku yiri "Muddo kororsiga dowladda federaalka waxay sii dheereyneysa kala qeybsanaanta siyaasadeed ee Soomaaliya. Hoggaamiyayaasha waa inay deg deg ugu laabtaan wada-hadallada ayna xaliyaan xasaradda doorashada @AmbMursal @AbdiweliMudey @awed_mahad @M_Farmaajo."
The extension of the Federal Government's term deepens Somalia's political divide. Leaders should return to talks urgently and resolve the electoral crisis. @AmbMursal @AbdiweliMudey @awed_mahad @M_Farmaajo https://t.co/o9Uh0IUNV6

— Bureau of African Affairs (@AsstSecStateAF) April 14, 2021
Wadamada qorshahaan wado waxaa ugu tun weyn Mareykanka, UK iyo Faransiiska. Sidoo kale dowladaha Midowga Yurub ayaa raba in talaabadaas la qaado kadib markii ay muddo kororsi sameesteen hay'adaha dowladda Soomaaliya. 
Beesha caalamka ayaa la filayaa inay dhowaan soo saarto go'aan qaraar oo ku aadan xaaladda Soomaaliya, kaas oo aad loo dhowrayo tan iyo markii ay Golaha shacabka go'aanka gaareen.