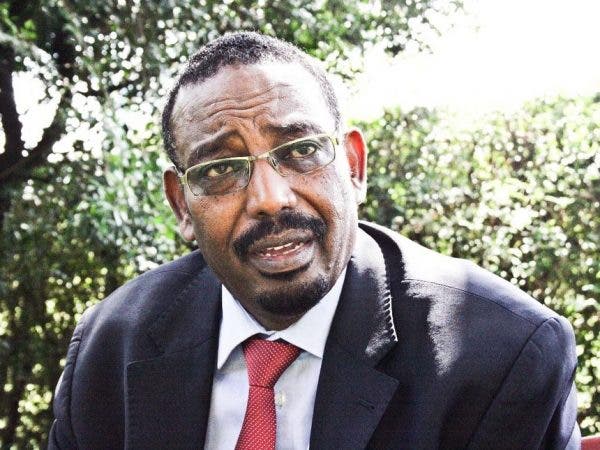 Nairobi (Caasimada Online) – Gudoomiyihii ku xigeenkii hore ee Kenya Faarax Macallin Dawaar ayaa ku tilmaamay Amxaarada iyo Tigreyga  doqomo isaga oo ku nuux nuuxsaday in ay ahaayeen guumesteyaal.
Macallin waxa uu farta ku fiiqay in qarniyo ay Amxaarada iyo Tigreega oo la'isku yiraahdo "Abyssinian Stock" ahaayeen kuwo guumeysta qowmiyadaha kale ee dalka la wadaaga.
Get educated on simple facts triple pinheads. The centuries old Abbysinian dynasty enslaved the Oromos, Afar, Banishangul, Gumuz, Gambela, Southern nationalities etc etc. The first time a member of the lesser communities has accessed real power & you think they will backtrack!!!

— Farah Maalim (@FarahMaalimM) September 21, 2018
Isaga oo dareenkiisa ku cabbiraya xiisaha ka jira Itoobiya iminka ayuu Twitter-kiisa soo dhigay farriin kulul oo uu ku bidhaaminayo cabsida haysa Amxaarada iyo Tigreega.
"Waa inaad aqoon u yeelataan xaqiiqooyinka fud fudud, saddexdiina doqomaha ah. Qarniyadii boqortooyooyinka Abbysinia waxa ay guumeysteen Oromada, Canfarta, Banishangul, Gumuz, Gamblea, qabiilda Koonfurta iyo iwm. Markii ugu horreeysay ee qowmiyadaha yar yar heleen awoodda  dhabta, markaa ma waxaad moodaan in ay aargoosi sameenayaan!!!", ayuu yiri Faarax Macallin.
Itoobiya waxa ay yeelatay Raisul Wasaarihii ugu horreeyey ee  ka soo jeeda qowmiyadda Oromada kaddib markii uu Dr Abiy Ahmed loo magacaabay xilgaas.
Caasimada Online
Xafiiska Muqdisho
caasimada@live.com