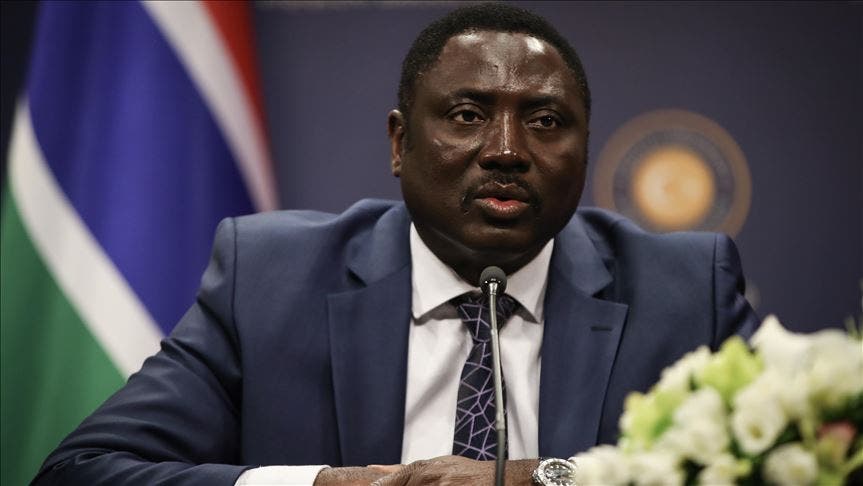 Hargeysa (Caasimada Online) – Dowladda Gambia ayaa si rasmi ah uga jawaabtay dalabkii Somaliland ee ku aadana inay u ictiraafto dal madax-banaan, isla markaana ay noqoto dalkii u horeeyay ee ku dhawaaqa aqoonsigaasi.
Somaliland ayaa dalabkaasi u gudbisay madaxda dalkaasi, maadama ay hore dal madax-banaan ugu aqoonsatay Taiwan oo muddooyinkii u dambeeyay uu xiriir wada-shaqeynayd kala dhaxeeyay maamulka Somaliland, sida uu qoray wargeyska The Freedom Newspaper.
The Freedom Newspaper oo soo xiganaya hadal uu dhawaan baarlamaanka ka jeediyay wasiirka arrimaha dibedda jamhuuriyada Gambia, Mamadou Tangara ayaa sheegay in dowladda Gambia ay ku gacan seyrtay dalabkaasi uga yimid Somaliland.
Wasiirka ayaa 'sharci daro diblomaasiyadeed' ku tilmaamay aqoonsi xiligan la siiyo Somaliland oo iyadu ku dooda inay tahay dal ka madax-banaan dowladda Soomaaliya.
Mamadou Tangara ayaa ka digay in xiligan aqoonsi la siiyo Somaliland, maadama ay tahay maamul ka tirsan dowladda federaalka Soomaaliya, isla markaana uusan jirin dal si rasmi ah ugu ictiraafay dal madax-banaan.
Hadalka Wasiirka ayaa kusoo aadaya xili uu socdo olole ay wadaan xildhibaano ka tirsan baarlamaanka Gambia oo cadaadis xoogan ku saaraya dowladda dalkaasi inay aqoonsato Somaliland.
Dowladda Gambia ayaa hore dal madax-banaan ugu aqoonsatay Taiwan, inkasta oo ictiraafkaasi ay dib u laashay sanadkii 2013-kii.
Somaliland ayaa dhowaan heshiis is-afgarad la saxiixatay Taiwan, iyada oo ay is-dhaafsadeen wakiilo labada dhinac ah, taasi oo la rumeysan yahay inay dabada ka riixayso dalabkaasi ay madaxda Somaliland u gudbiyeen jamhuuriyada Gambia.