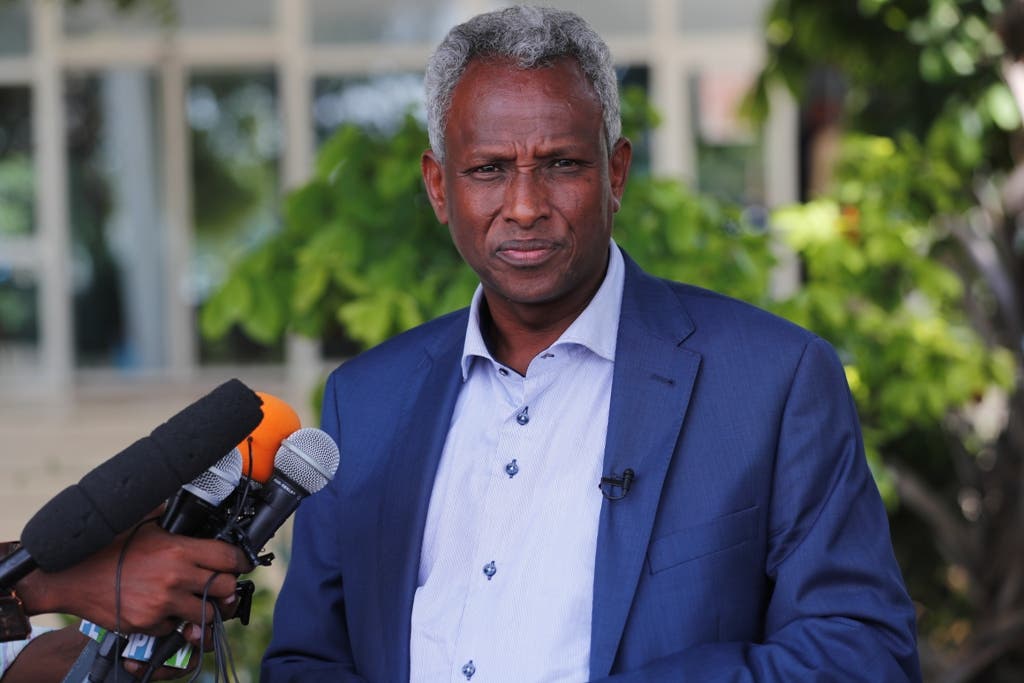 Garoowe (Caasimada Online) – Wasiirkii hore ee arrimaha gudaha Soomaaliya Cabdi Faarax Juxa ayaa weerar culus ku qaaday xukuumadda ra'iisul wasaare Xasan Cali Kheyre ee Nabad iyo Nolol, oo uu horey uga tirsanaan, isaga oo dib usoo nooleeyey dagaalkii siyaasadeed ee isaga iyo Kheyre..
Juxa, oo u sharaxan xilka madaxweynaha maamulka Puntland, ayaa qoraal uu soo dhigay bartiisa twitter-ka ugu sheegay dadka Puntland in ay kala doortaan Puntland iyo Nabad iyo Nolol, oo aysan jirin wax labadaas u dhaxeeya.
"Maamulkan [Nabad iyo Nolol], wuxuu halis toos ah ku yahay jiritaanka maamul goboleedyada iyo habka federaalka oo dhan. Waa maamul isla-weyn, eex badan, oo aan lahayn wax ajande cad ah" ayuu ku yiri qoraalkiisa.
U gotta choose between Puntland & Nabad iyo nolol, there's nothing in between.This administration is a direct threat to the existence of the regional states and the federal system as a whole. Narcissism, nepotism & no clear agenda has become the testimony for this administration.

— Hon Abdi Farah Saeed Juxa (@HonJuxa) November 1, 2018
Juxa ayaa xilka wasiirka arrimaha gudaha Soomaaliya uga degay qaab aad u xun, kadib markii ay iska qabteen ra'iisul wasaare Xasan Cali Kheyre, oo dagaal siyaasadeed xooggan uu dhex-maray.
Khilaafkooda ayaa ka billowday markii uu Juaxa shaqada ka ceyriyey Yaxye Sheekh Ibraahim oo ahaa xoghayihii joogtada ahaa ee wasaaradda arrimaha gudaha, oo ay isku beel yihiin ra'iisul wasaare Kheyre, balse taasi oo uu ku gacan seeray Kheyre.
Dagaal siyaasadeed kadib, wuxuu Juxa ku guuleystay inuu meesha ka saaro Yaxye, hase yeeshee waxaa kadib Yaxye la geeyey xafiiska ra'iisul wasaaraha, isaga oo kadibna la hoos geeyey qaar ka mid ah shaqooyinkii wasaaradda arrimaha gudaha, taasoo ugu dambeyn dhalisay in xilka laga qaado Juxa.
Caasimada Online
Xafiiska Garoowe
Caasimada@live.com