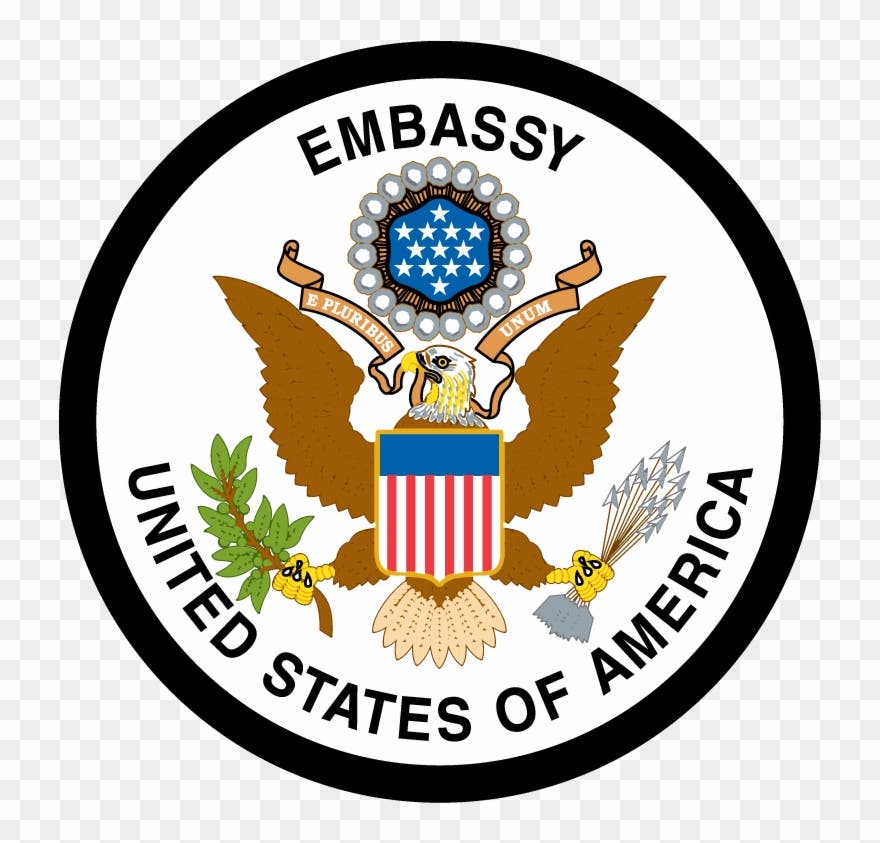 Muqdisho (Caasimada Online) – Safaradda Mareykanka ee Soomaaliya ayaa soo dhaweysay aqoonsiga dowladda federaalka ee madaxweynaha Jubbaland iyo shirka wadatashiga ah ee madaxweyne Farmaajo uu iclaamiyey, kaas oo la filayo inay isugu yimaadaan madaxda dowaldda federaalka iyo kuwa dowlad goboleedyada.
"Safaaradda Mareykanka waxay soo soo dhaweyneysaa oo bogaadineynaa, ku dhawaaqidda Villa Somalia ee shirka madaxda heer federaal iyo heer dowlad goboleed iyo aqoonsiga dowladda ee dowladda Axmed Madoobe ee Jubaland. Wadahadalka iyo dib u heshiisiinta ayaa fure u ah nabadda iyo horumarka Soomaaliya," ayaa lagu yiri qoraal kooban oo lasoo dhigay barta twitter-ka ee safaaradda.
@US2SOMALIA welcomes and commends @TheVillaSomalia's announcement of FGS – FMS Presidential meeting, and recognition of Jubaland President Madobe's government. Dialogue and reconciliation key to #Somalia's peace and development.

— U.S. Embassy Mogadishu, Somalia (@US2SOMALIA) June 14, 2020
Qoraal galinkii hore ee maanta kasoo baxay madaxtooyada Soomaaliya ayaa madaxweyne ku meel gaar ah loogu aqoonsaday Axmed Madoobe in uu ka ahaado Jubbaland muddo laba sano ah oo kasoo bilaabaneysa markii uu dhamaaday mudo xileedkiisii hore sanadkii 2019-kii.
Jubbaland oo ka jawaabtay aqoonsiga kasoo yeeray dowaldda federaalka ayaa qoraal ay soo saartay ku sheegtay inay nasiib-darro tahay in dowladda federaalka Soomaaliya "ay mar walba ku dhaqaaqdo tallaabooyin si toos ah uga hor imanaya dastuurka dalka u yaalla."
Qaalka ayaa sidoo kale lagu yiri "Doorashooyinka Dowlad Goboleedka Jubaland waxaa saldhig u ah Dasuurka Ku meel-gaadhka ee Jamhuuriyadda Federaalka Soomaaliya (Qodobadiisa 120 iyo 142) iyo Dasuurka Dowlad Goboleedka Jubaland, waxaana loo maraa habraac sharci ah oo ay fuliso hay'adda u xilsaaran."
Jubbaland ayaa si cad uga hortimid go'aanka Villa Somalia ee ah in maamulka Jubaland uu yahay ku-meel gaar.
"Mudo xileedka hay'adaha la doorto ee Jubaland waa afar (4) sano sida ku qeexan qodobka 70-aad ee Dastuurka Dowlad Goboleedka Jubaland. Sidaas darted, ma jirto cid si gaar go'aan uga gaadhi karts muddo xileedka iyo doorashooyinka Dowlad Goboleedka Jubaland si aanan waafaqsananayn dastuurka" ayaa lagu yiri qoraalkan oo kasoo baxay xaafiiska Axmed Madoobe.