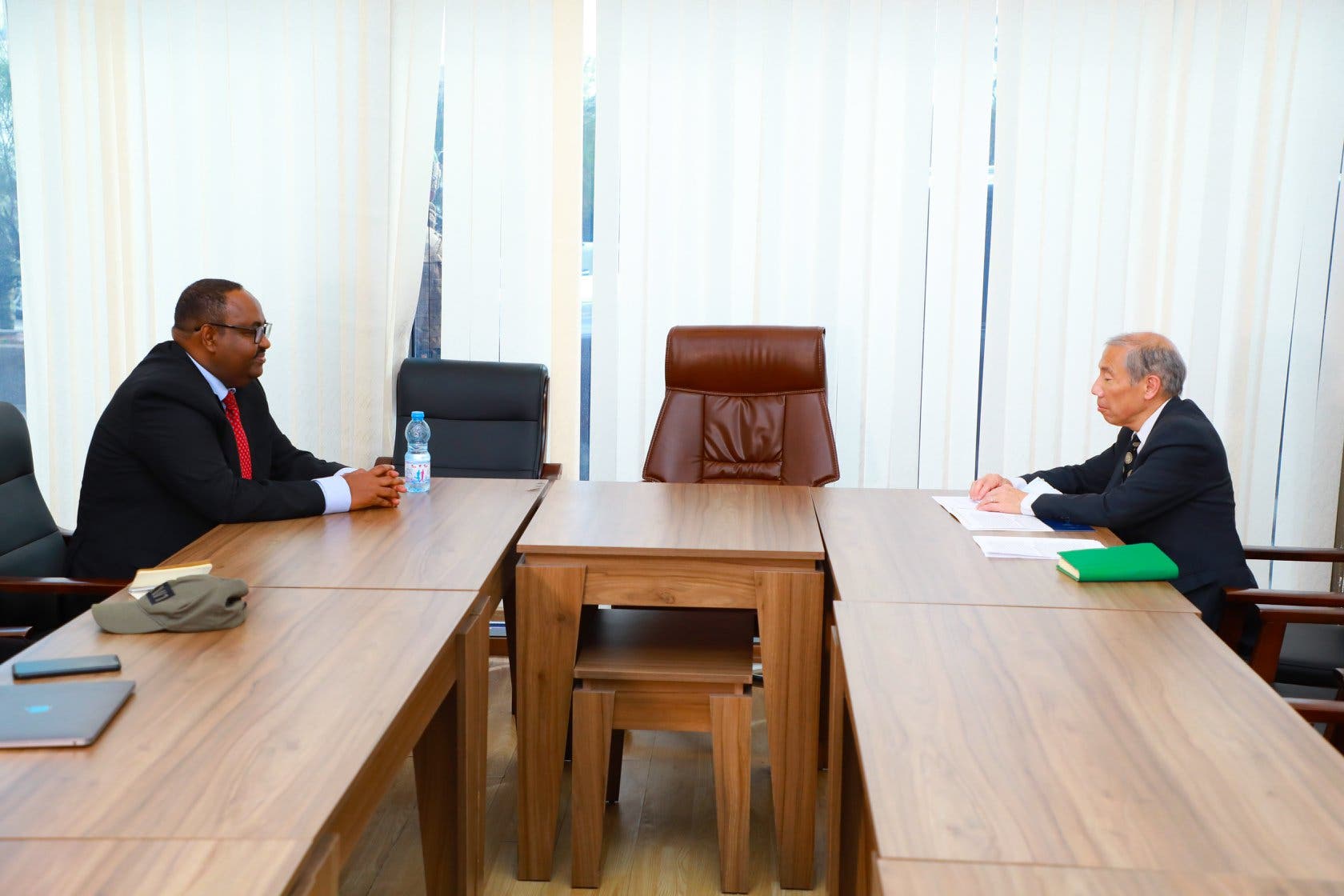 Muqdisho (Caasimada Online) – Safaaradda Mareykanka ee Soomaaliya ayaa qoraal ay soo saartay uga hadashay kulamadii uu safiirka Mareykanka Donald Yamamoto shalay la yeeshay madaxweynayaasha Jubaland iyo Puntland, iyo kii maanta ee madaxweyne Xasan Sheekh.
Qoraalka safaaradda Mareykanka ayaa lagu sheegay in danjire Yamamoto uu Axmed Madoobe iyo Saciid Deni kala hadlay sidii loo dhameystiri lahaa heshiiskii Dhuusamareeb 3, loona hirgelin lahaa.
"Safaaradda Mareykanka ee Soomaaliya waxay shalay la kulantay Axmed Madoobe iyo Saciid Deni. Waxay ku kalsoon tahay in labadan siyaasi ay Villa Somalia kala shaqeyn doonaan dhameystirka iyo fulinta heshiiskii Dhuusamareeb 3. Soomaaliya waxay u baahan tahay heshiis iyo tanaasul. Waxaa la joogaa xilligii ay hogaamiyayaasha muujin lahaayeen xikmad," ayaa lagu yiri qoraalka safaaradda.
@US2SOMALIA met with President Madobe and @SaidAbdullahiDe yesterday. Relying on these statesmen to work w/ @TheVillaSomalia to finalize #Dhuasamareb3 implementation details. #Somalia needs consensus & compromise – now is a time for leaders to show wisdom. pic.twitter.com/CTg9ZqpjHf

— U.S. Embassy Mogadishu, Somalia (@US2SOMALIA) September 2, 2020
Safaaradda ayaa sidoo kale sheegtay in danjire Yamamoto uu maanta kulan wax ku ool ah la yeeshay madaxweyne Xasan Sheekh Maxamuud, kaasi oo sidoo kale looga hadlay heshiiskii Dhuusamareeb 3.
"Waxaa na dhiiri geliyey in saamileyda siyaasadda Soomaaliya ay raadinayaan tanaasul si waqtigiisa loogu hirgeliyo heshiiska Dhuusamareeb 3," ayaa lagu yiri qoraalka.
Safiirka Mareykanka ayaa la rumeysan yahay inuu ka dambeeyo in Axmed Madoobe iyo Saciid deni ay yimaadaan Muqdisho, si heshiis buuxa looga gaaro arrimaha doorashada Soomaaliya, kadib markii ay diideen heshiiskii Dhuusamareeb 3.