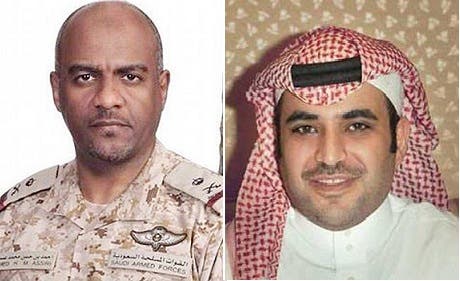 Riyadh (Caasimada Online) – Sida aan wararkeena hore ku sheegnay Dowlada Sacuudiga ayaa xilka ka qaaday ku-xogeenka madaxa Sirdoonka iyo Saraakiil kale oo shaqada laga eryay.
Xil ka qaadista ku-xigeenka Madaxa Sirdoonka iyo eryinta Saraakiisha kale ayaa dhacday waaberigii hore ee maanta oo Sabti ah, sida uu qoray Wargeyska the Washington Post .
Saraakiisha shaqada laga eryay oo gaaraya 5 Sarkaal ayaa waxaa kamid ah Ku-xigeenkii Madaxda Sirdoonka dalkaasi, S/gaas Axmed Al-assiri iyo Sacad Al-qaxtaani oo ahaa La-taliyihii Dhaxal-sugaha Sacuudiga.
Qoraal kusoo baxay Wargeyska the Washington Post ayaa maanta lagu sheegay xil ka qaadista ku-xigeenka Sirdoonka iyo Ertinta Saraakiisha kale.
Waxa uu sidoo kale Wargeysku qoray in dowlada Sacuudiga ay xirtay 18 Sarkaal oo iyaguna lala xiriirinaayo kiiska dilka Jamaal Khashoggi waxaana lasoo sheegayaa in lasoo taagi doono Sharciga.
Dowlada Sacuudiga waxa ay sheegtay in baaritaano gaara ay marin doonto Saraakiisha la eryay iyo kuwa u xiran kiiska dilka Khashoggi.
Sidoo kale, dowlada Sacuudiga ayaa lagu wadaa inay soo saarto liis hor leh oo ku saabsan arrinta shakhsiyaadka loo aaneynaayo dilka Khashoggi.
Dhaxalsugaha Sacuudiga Bin Salmaan ayaa maalmihii lasoo dhaafay loo aaneynaayay dilka Khashoggi, waxaana wali jira tuhun muujinaaya in dilka uu isaga ka danbeeyay balse uu Saraakiishaasi ku tirtiraayo.
Sacuudigu ma uusan wali sheegin in Ku-xigeenkii Madaxda Sirdoonka dalkaasi, S/gaas Axmed Al-assiri maxkamad loo soo taagi doono kiiska dilka Jamaal Khashoggi iyo inkale.
Dhinaca kale, dowladaha reer galbeedka ee arrintani isha ku hayay ayaan wali ka hadal go'aanka uu Bin Salmaan kiiska dusha uga saarayo Saraakiisha.
Caasimada Online
Xafiiska Muqdisho
Caasimada@live.com