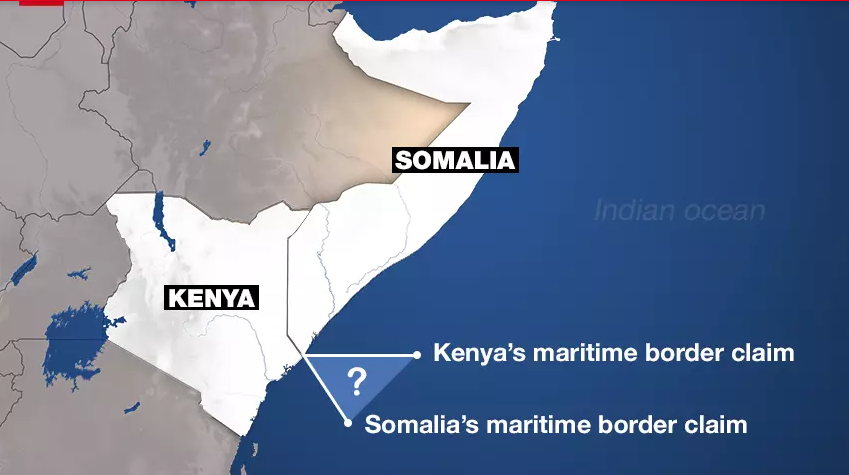 Nairobi (Caasimada Online) – Warbaahinta Kenya ayaa werineysa in Soomaaliya iyo Kenya ay gaareen heshiis ay Qatar ka shaqeysay oo ay si siman ugu wadaagayaan dakhliga kasoo xarooda shidaalka iyo gaaska laga soo saaro dhul badeedka Soomaaliya ee Kenya ay muranka gelisay.
Wargeyska The Star ayaa qoray inuu arkay warqadaha heshiiska oo dhigaya saami wadaag ah 50:50, kaasi oo la filayo in dhowaan lagu saxiixo Doha, sida uu sheegay.
Dowladda Soomaaliya weli kama aysan hadal heshiiskan la sheegay, hase yeeshee waxay horey u beenisay in madaxweyne Farmaajo uu kulan ku saabsan arrinta badda Doha kula yeelanayo Uhuru Kenyatta. Waxay sidoo kale sheegtay in kiiska badda iyo xiriirka lasoo celiyey ee Kenya aysan isku xirneyn.
Qatar ayaa saami ku leh shirkadda shidaalka ee Talyaaniga ee Eni, oo shidaal sahmin ka sameyneysa xirmooyin ku yaalla dhulka muranka ay gelisay Kenya, heshiiskaas oo ay la gashay dowladda Kenya.
Shirkadda Qatar Petroleum ayaa sidoo kale heshiis la gashay shirkadda shidaalka ee Faransiiska ee Total, taasi oo ayada oo ay wehliso Eni ay leeyihiin 25% xirmooyinka shidaalka ee L11A, L11B iyo L12, kuwaas oo aan ka tirsaneyn dhul-badeedka ay muranka gelisay Kenya. 
Xirmooyinka shidaal ee Eni ay ka iibisay Qatar ayaa la rumeysan yahay in cabirkooda uu dhan yahay 15,000 oo isku wareeg feet ah. Qatar ayaa qorsheysay inay shidaal sahmin ka sameyso dhulkaas sanadkii tegay, hase yeeshee ka laabatay qorshahaas ayada oo aan shaacin sababta. 
Qatar ayaa laba toddobaad kahor ku guuleysatay inay dib usoo celiso xiriirkii diblomaasi ee Soomaaliya iyo Kenya. Si kastaba, diblomaasi Qatari ah oo ku usgan Nairobi, islamarkaana codsaday inaan la magacaabin, ayaa The Star u sheegay in Qatar aysan sidaas u sameyn si ay u ilaashato danaheeda shidaalka ee dhul-badeedka. 
"Waa run in Qatar Petroleum ay 2019-kii iibsatay saddex xirmo oo shidaal laga sahminayo kuna yaalla badweyne Indian Ocean, kana tirsan Kenya. Si kastaba, xirmooyinkaas kama mid ahan dhul-badeedka ay ku loolamayaan kenya iyo Sooomaaliya," ayuu yiri.
Waxa uu intaas ku daray in Qatar ay xiriir ganacsi la leedahay labada dal, islamarkaana khilaaf kasta oo dhex-mara aanu u wanaagsaneyn.