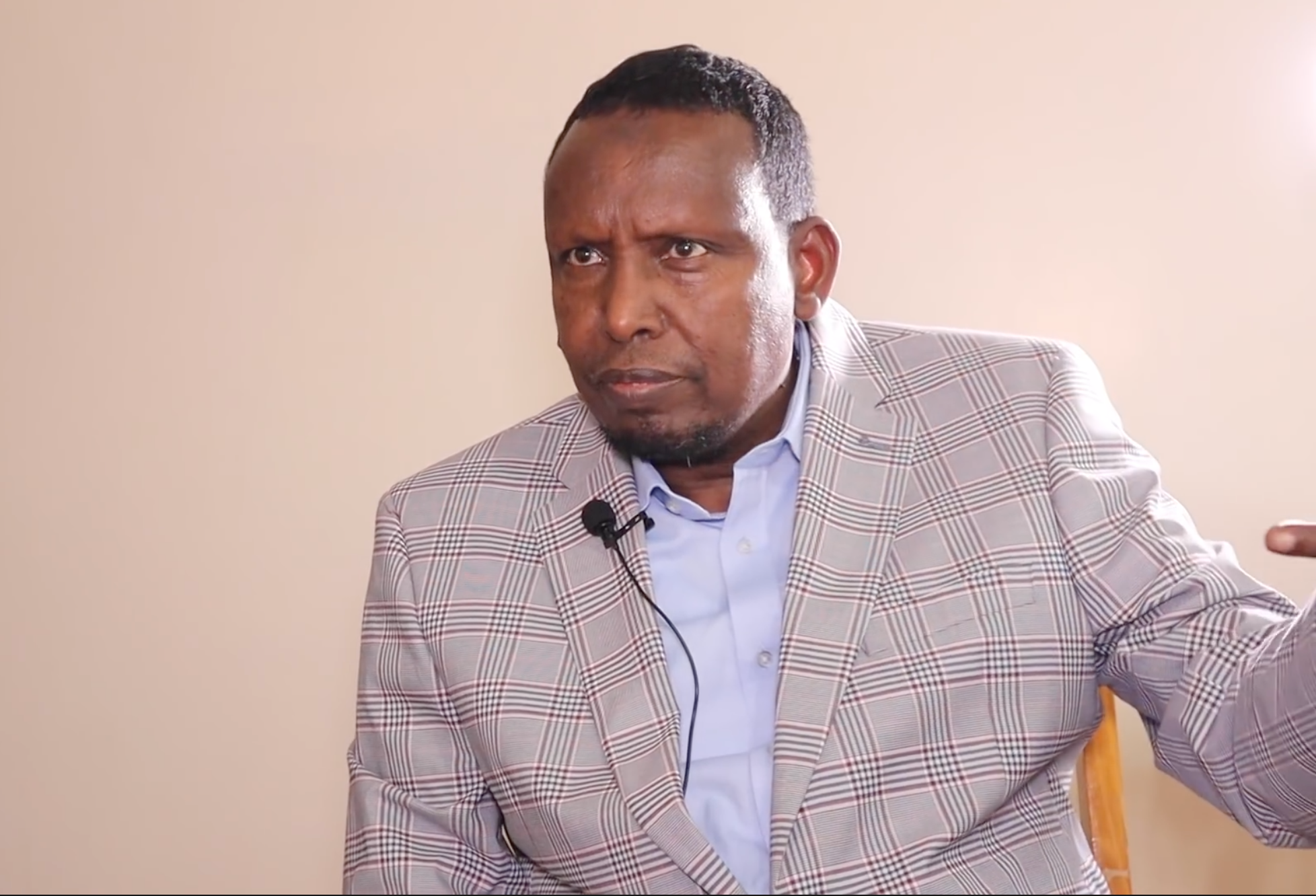 Nairobi (Caasimada Online) – Cabdiwahaab Cabdisamad oo ah aqoonyahan Somali-Kenyan ah oo si weyn u taageera madaxweyne Farmaajo, kaasi oo dhowaan lasii daayey kadib 10 malamood oo la haystay, ayaa sheegay inuusan aqoonsan karin kooxdii afduubatay.
Sababta waxay tahay in kooxda ay wejiyada qarsanayeen mar kasta oo ay su'aalo weydiinayeen. 
Sida uu qoray wargeyska The Star ee Nairobi, Cabdiwahaab ayaa xubno ka mid ah qoyskiisa iyo saaxiibadiisa kula hadlay gurigiisa oo ku yaalla xaafadad South C ee Nairobi, wuxuuna shaaca ka qaaday qaar ka mid ah waxyaabihii qabsaday intii la haystay.
Sida laga soo xigtay qaar ka mid ah dadkii uu la hadlay, Cadbiwahaab ayaa sheegay in kooxda afduubatay ay aad u danaynayeen xiriiradiisa Soomaaliya iyo amniga gobolka. 
Arrimaha yaabka leh ee uu sheegay ayaa waxaa ka mid ah, in kooxda afduubatay aysan ka qaadan bistoolad uu watay oo ay ku jireen 15 xabad.
Waxaa bastooladda dib loo siiyey markii ay soo dhigeen xaafadda South C habeenkii Axadda. Cabdiwahaab ayaa haysta hub sharci ah, oo dowladda ay diiwaan-gelisay.
Waxa uu sheegay in kooxda afduubatay ay si wanaagsan ula dhaqmeeen, ku siiyeen dawooyinkiisa waqtigooda, si wanaagsan u quudiyeen, oo ay siiyeen qol uu salaadda ku tukado. 
"Waxa uu sheegay in mar ay tuseen sawirro laga qaaday safar uu ku tegay Soomaaliya. Dhammaan intii uu joogay Soomaaliya waa la sawiray. Waxayna u muuqatay in sababta loo xiray ay la xiriirto safarkaas," ayuu yiri xubin ka mid ah qoyskiisa oo la hadlay wargeyska The Star.
 "Waxaan filaa inay tijaabinayeen daacadnimadiisa. Waa Kenyan kasoo jeeda Wajir," ayuu yiri qofka ehelka ka mid ah.
Cabdiwahaab ayaa sheegay in kooxda afduubatay ay mar kasta weydiinayeen su'aalo ku saabsan amniga Kenya, argagixisada, kiiska muranka badda ee Soomaaliya iyo Kenya, iyo xiriirada uu ku leeyahay Soomaaliya.
Weli ma uusan go'aansan inuu sharciga la beegsan doono arrimaha lagu sameeyey iyo in kale.
Dadka la kulmay ayaa sheegay inuu u muuqday mid aad u argagaxsan oo welwelsan oo aan diyaar u aheyn inuu arrintan kala hadlo dowladda.
Waxa uu sheegay in markii ay go'aansadeen inay sii daayaan ay ugu waceen mooto bajaaj, kadibna siiyeen lacag 2,000 oo Kenya shilling ah, una sheegaan qofka waday mootada inuu geeyo gurigiisa xaafadiisa South C. 
Booliska Kenya ayaa beeniyey inay ku lug leeyihiin xarigiisa.