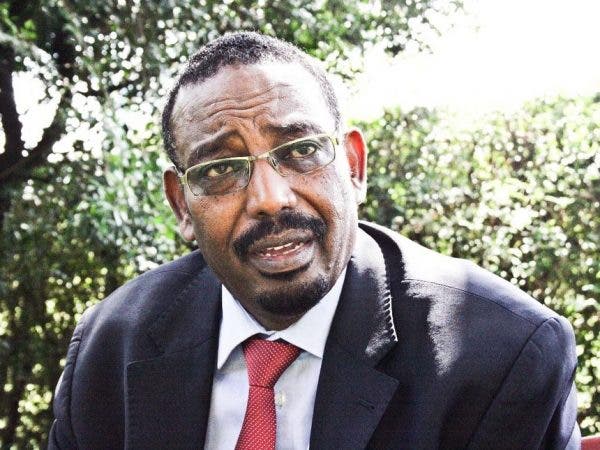 Nairobi (Caasimada Online) – Ra'iisul Wasaaraha Itoobiya Abiy Ahmed ayaa qaaday tallaabooyin is-bedel oo waa weyn leh tan iyo markii uu talada la wareegay dhowr bilood ka hor.
Abiy Ahmed waxyaabaha lama filaanka ahaa ee uu sameeyey waxaa ka mid ah hagaajinta cilaaqaadka diblomaasiyadeed ee ay Itoobiya la leedahay dalalka gobolka oo ay ugu weyn tahay Eritrea, oo ay collaado muddo 20 sano ah kala dhexeysay.
Hase ahaatee tallaaboyinkaas ee uu qaaday R/W Itoobiya waxa ay walaac ku dhaliyeen siyaasiyiita Soomaalida ah ee dalka Kenya, kuwooda ugu saameynta badan.
Faarax Macalin Dawaar oo ka mid ah siyaasiyiinta mucaaradka ah ee Kenya ayaa bartiisa Twitter-ka ku muujiyey walaaca Kenya ka qabto dhaq dhaqaaqyada siyaasadeed ee uu wado Dr Abiy Ahmed.
Siyaasiga oo ka hadlaya ahmiyadda uu R/W Itoobiya siinayo dhisidda suuq dhaqaale oo xooggan in ay go'doomin doonto Kenya ayaa sida ku cabiray dareenkiisa.
Dr Abiy is putting a powerful economic block of South Sudan,Sudan,Ethiopia,Eritrea,Djibouti & Somalia. Maghufuli is strengthening the Southern corridor of Tanzania,Burundi,Rwanda,DRC &Uganda thru Dar. Dimwits in Government can't you see we are getting isolated. SGR,Lamu what now!

— Farah Maalim (@FarahMaalimM) July 20, 2018
"Dr Abiy waxa uu dhisayaa aag suuq oo aad u awood badan kana kooban Koonfurta Sudan, Sudan, Itoobiya, Eritrea, Jibuuti iyo Somalia. Maghufuli [Madaxweynaha Tanzania] waxa uu xoojinayaa aagga koonfureed ee Tanzania, Burundi, Rwanda, DRC iyo Uganda iyaga oo xaruntu tahay Dar Es Salam. Doqomada ku jira dowladda ma arkeysaan midaa in aan go'doon ku soconno. Lamu maxaa hadda jira!"
R/W Itoobiya ilaa iyo markii uu talada la wareegay waxa ay dowladdiisu gashay heshiisyo dekeddo oo ay ku jiraan is afgarad ay Soomaaliya kala gareen wada maalgashiga afar ka mida dekeddaha Soomaaliya.
Caasimada Online
Xafiiska Nairobi
Caasimada@live.com