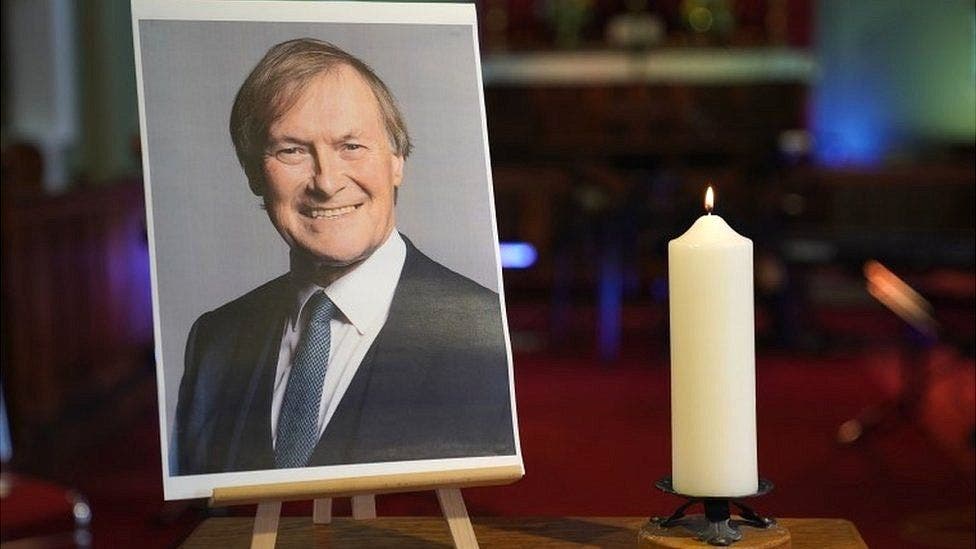 London (Caasimada Online) – Booliska UK ayaa baaraya in dilka xildhibaan David Amess uu xiriir la leeyahay xiriirka xildhibaanka kala dhaxeeyey dowladda Qatar, sida uu qoray wargeyska The Times. 
Sir David Amess oo ka tirsanaa xisbiga Conservative-ka ayaa waxaa lagu dilay mindi Jimcihii, isaga oo ku sugan deegaanka Leigh-on-Sea, waxaana dilka loo qabtay Cali Xabri Cali Kulane.
Booliska UK ayaa sheegay in illaa hadda dilka ula macaamilayaan mid argagixiso, balse ay eegayaan suurta-galnimada ah in loo dilay xiriirkiisa dowladda Qatar darteed. 
Ilo-wareedyo amni ayaa The Times u sheegay "Arrinta Qatar waxay aheyd tii ugu dambeysay ee xildhibaanka uu soo tweet gareeyo. Booliska waa ay eegayaan."
Dhinaca kale, wargeyska Daily Mail ayaa qoray in Cali aabihii oo lagu magacaabo Xarbi Cali Kulane uu aad u dhaliilo dowladda Qatar, oo taageerto dowladda uu hoggaamiyo Farmaajo. 
Warbiixnta Daily Mail ayaa lagu sheegay in qoraal uu Xarbi Cali Kualne soo dhigay twitter 5-tii October uu faro-gelinta Qatar ee Soomaaliya ugu yeeray mid aan wanaagsaneyn oo ay tahay in joogitaankooda la baabi'iyo.
Tweet-ka ayuu Xarbi Cali Kulane ku yiir "Tan iyo 7-dii Febraayo, waxaan nasiib darro aragnay ku lug lahaanshaha aan caafimaadka laheyn ee Qatar ee saaxadda siyaasadda Soomaaliya. Waxaa la joogaa waqtigii xiriirkan xun ee aan laga fiirsin la baabi'in lahaa, lana yareyn lahaa saameyntiisa."
Ilo-wareedyo amni ayaa u sheegay Daily Mail inaysan wax muujinaya in Xarbi Cali Kulane uu yahay xagjir. Xarbi ayaa aad uga argagaxay dilka. 
Amess ayaa madax ka ahaa guddi ka tirsan baarlamanka oo lagu magacaabo APPG oo taageera Qatar, kana shaqeeya wanaajinta xiriirka ka dhaxeeya dalkan ku yaalla Gacanka iyo UK.
Amess ayaa 9-kii illaa 10-kii October booqday, halkaasi oo uu kula kulmay amiir Tamim bin Hamad Al Thani.