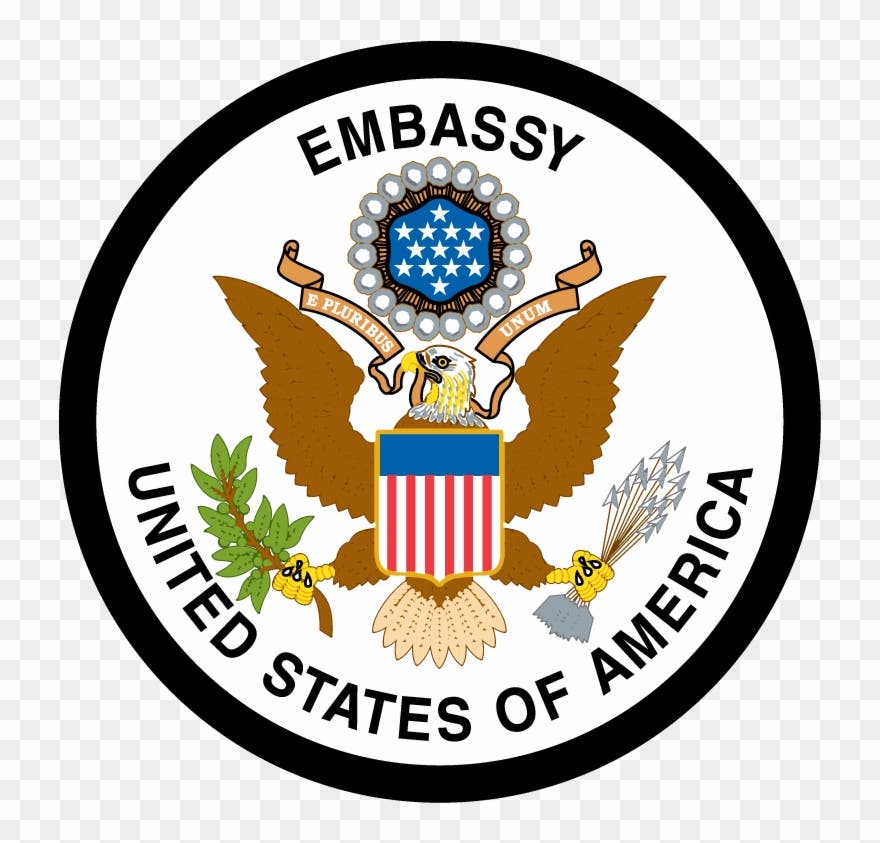 Hargeysa (Caasimada Online) – Safaaradda Mareykanka ee Soomaaliya ayaa soo saartay qoraal ay ku cambaareyneyso xariga ay Somaliland kula kacday xarumaha telefishinada Universal iyo Star ay ku leeyihiin magaalada Hargeysa.
Sidoo kale qoraalka safaaradda Mareykanka ayaa ugu baaqaya hoggaanka xukuumadda Somaliland, inay xushmeeyaan, isla markaana ilaaliyaan xuquuqda xoriyadda hadalka.
"Waxaan cambaareeneynaa hanjabaadaha iyo xadgudubyada ka dhanka ah suxufiyiinta iyo warbaahinta xorta ah ee Somaliland. Waxaan ugu baaqeyntaa hoggaanka Somaliland inay xushmeeyaan, difaacaan, islamarkaana ilaaliyaan xuquuqda xoriyadda hadalka. Safaaradda Mareykanka ee Soomaaliya waxay ku celineysa sida ay uga go'an tahay difaaca xoriyadda saxaafadda" ayaa lagu yiri qoraalkan oo lagu baahiyey barta Twitter-ka ee Safaaradda.
@US2Somalia reiterates its commitment to the defense of #PressFreedom. We condemn threats and violations against journalists and the free press in #Somaliland. We call on Somaliland's leadership to respect, uphold and protect the right to freedom of expression.

— U.S. Embassy Mogadishu, Somalia (@US2SOMALIA) July 2, 2020
Intii lagu guda jiray u dabaal degga 60-sano guuradii kasoo wareegatay markii ay xornimada qaateen gobollada waqooyi ee Somaliland ayaa ciidamada Booliska Somaliland waxay albaabada isugu dhufteen xarumaha labada telefishin ee Universal iyo Star ay ku leeyihiin magaalada Hargeysa.
Wasiirka warfaafinta Somaliland Suleymaan Yuusuf Koore, ayaa BBC-da u sheegay in TV-ga Universal uu diiday baahinta khudbaddii madaxweyne Muuse Biixi ee habeenkii 26-kii June uu ka jeediyey magaalada Hargeysa.
Mar wax laga weydiiyey waxa ay u tixgelin waayeen farqiga u dhexeeya warbaahinta dowladda iyo tan gaarka loo leeyahay, ayaa wasiir Koore waxa uu ku jawaabay,"Marka ay joogto maalmaha qaranka, cid kasta ama private ha noqoto ama public ha noqoto xafladahaasi qaran ee ka socda deegaannada uu ka hawlagalayo 'waa in laga qeyb qaati' hawada uu ku shaqeysto iyo dhulka uu ku shaqeysto iyo meesha uu faa'iidada ka helayo waa Somaliland."
Sidoo kale Wasiirka warfaafinta ayaa ka gaabsaday in uu cadeeyo waxa lagu xiray telefishinka kale ee Star oo isna u xiray xukuumadda, waxayna Somaliland sheegtay inay labadaas TV kala noqotay ogolaanshihii ay uga shaqeysan jireen deegaanadeeda.