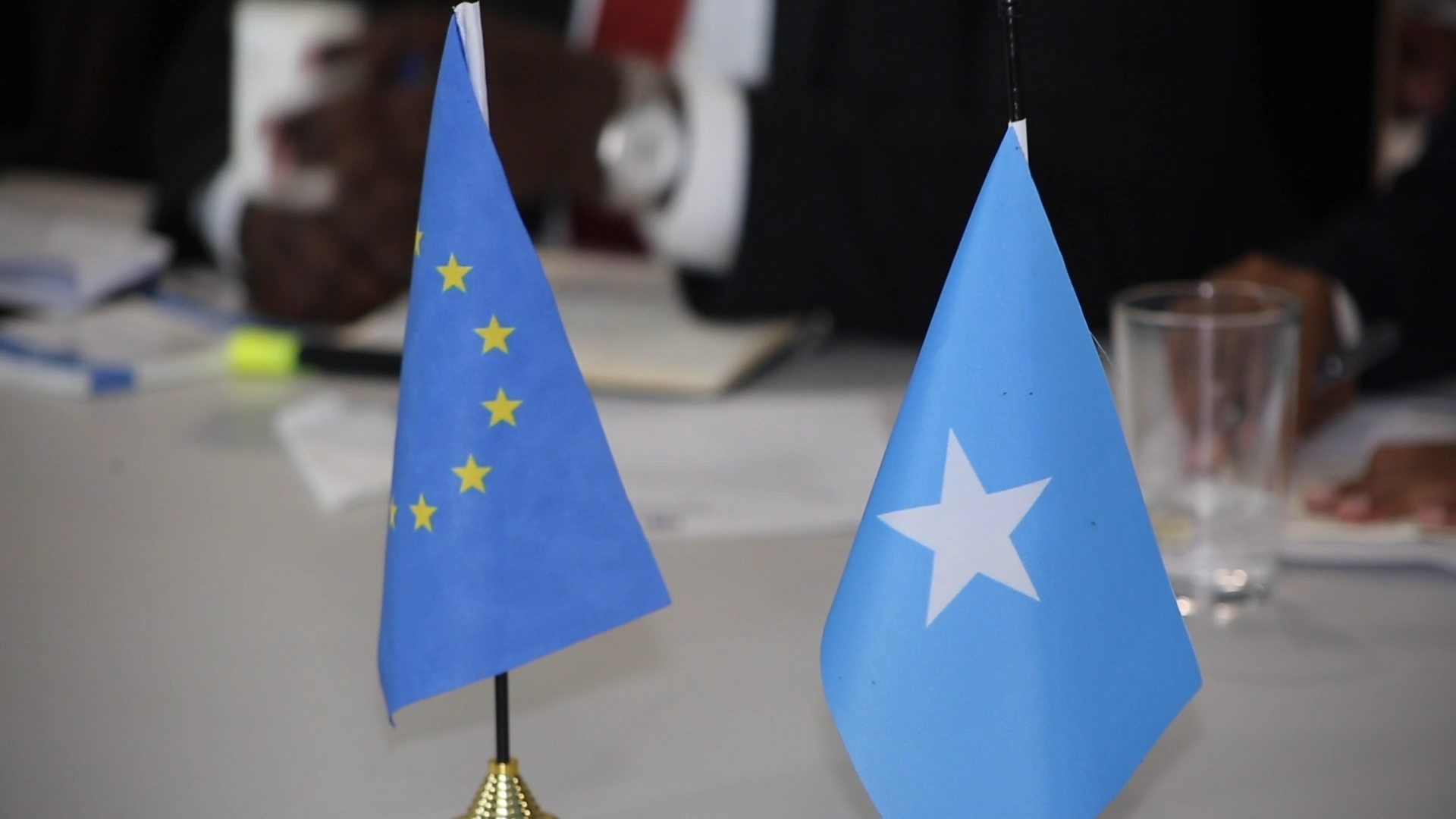 Muqdisho (Caasimadda Online) – Ergeyga Midowga Yurub ee Soomaaliya Nocolas Berlanga ayaa durba ka falceliyey dib u dhaca ku yimid waqtiga guddiga doorashooyinka qaranb ay hortagi lahaayeen Baarlamaanka Federaalka Soomaaliya.
Qoraal uu soo dhigay bartiisa Twitter-ka ayuu walaac xoog leh kaga muujiyey waqtiga cusub ee loo asteeyey guddiga doorashooyinka Qaranka.
Nocolas Berlanga ayaa su'aal geliyey suurta-galnimada in waqtiga cusub ee loo qabtay guddiga doorashooyinka inay ku hor-yimaadeen baarlamaanka lagu shaaciyo doorasho waqtigeeda dhacdo.
"Midowga Yurub wuxuu walaac ka muujinayaa suurta-galnimada cawaaqibka waqtiga cusub ee loo qabtay in guddiga doorashooyinka uu ku horyimaado baarlamanka inay ka dhallan karto doorasho waqtigeeda ku dhacdo," ayuu yiri.
The EU in Somalia expresses concern at any possible repercussion the new date of NIEC's appearance before Parliament may have on timely elections pic.twitter.com/qgk773ZBU5

— Nicolas Berlanga (@NBerlangaEU) May 26, 2020
Hadalka kasoo yeeray Midowga Yurub ayaa kusoo aadayo xilli Guddiyada joogtada ah ay go'aamiyey in Guddoomiyaha Guddiga Madaxa bannaan ee doorashooyinka Qaran (GMDQ) Xaliima Ismaaciil (Xaliima Yarey) ay baarlamanka hor-timaado 27-ka June, kana horjeediso warbixinta ku saabsan doorashada dalka, xilliga ay dhaceyso iyo nooca ay noqoneyso.
Warbixinta guddiga doorashooyinka ayaa markii hore qorshuhu ahaa in lasoo gudbiyo 27-ka bishan May, taas oo macanaheedu yahay in hadda dib looga dhacayo muddo bil.
Go'aankan ayaa si cad u jebinaya qodobada 13-aad iyo 53-aad ee xeerka doorashooyinka. Halkan ka aqriso warbixintaas.