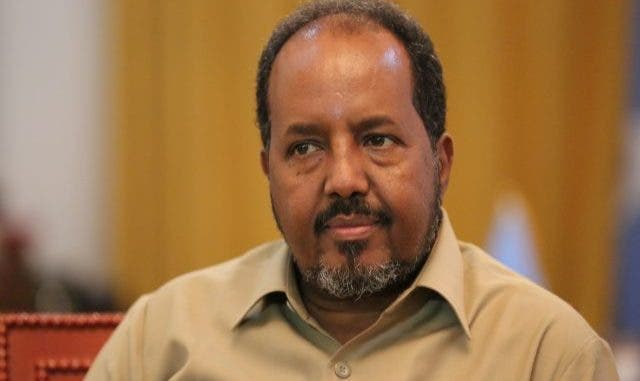 MOGADISHU (Caasimada Online)–Former President of Somalia, Hassan Sheikh Mohamud has been elected on Sunday to to lead a new political party – the Union for Peace and Democracy (UPD) in Mogadishu.
The new party is made up of two groups – Daljir and Horusocod caucus led by Hassan Sheikh Mohamud after an election held at Guest hotel in Mogadishu.
Hassan Sheikh Mohamud was the 8th President of Somalia from 16 September 2012 until 16 February 2017.
Mohamud was born in central Hiran province, he grew up in a middle-class neighborhood of Mogadishu and completed his diploma in technology from the Somali National University.
Then after earning a master's degree in technical education from Bhopal University (presently known as Barkatullah University) in India, he returned to Somalia and worked with various NGOs and UN bureaus during the civil war.
Mohamud remained in Somalia throughout the 21-year civil war unlike many other Somali intellectuals, serving as an educational campaigner and a peace activist.
Meanwhile, he won respect for his work in civil society and education, and was one of the founders of Mogadishu's Simad University, where he became a lecturer and served as its dean for 10 years.
After resigning from his post as the dean, he founded the independent Peace and Development Party (PDP) and entered politics.
In 2012, in the first Presidential election in over 40 years, this former academic and university head was elected as the 8th President of Somalia.
Caasimada Online
Mogadishu News Desk
Caasimada@live.com