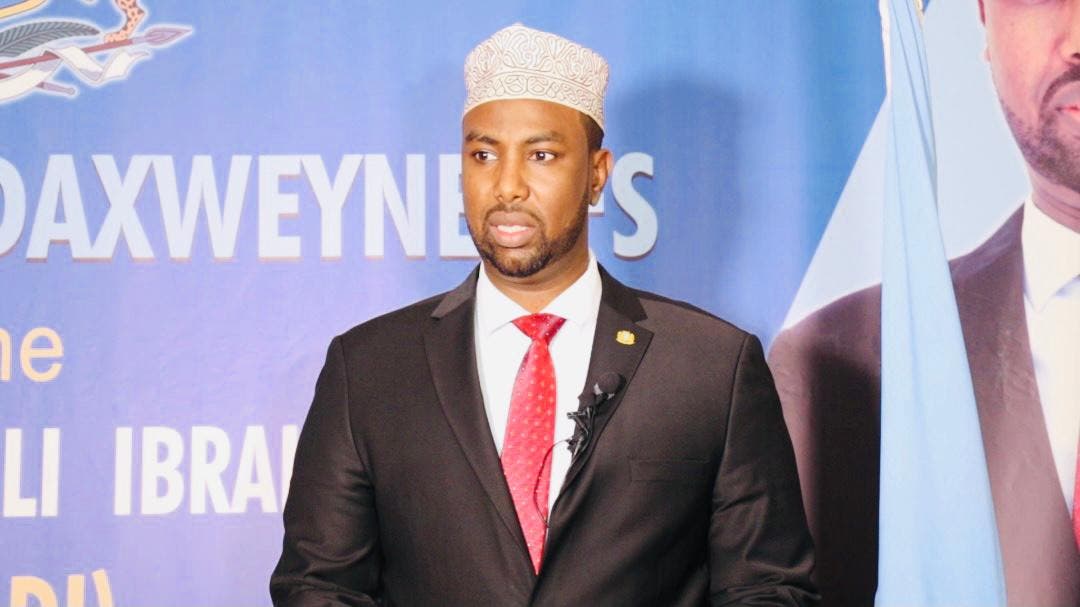 Former Minister of State for Presidential Affairs, Abdul Qadir Sheikh Ali Ibrahim Baghdadi announced on January 6, 2021, his candidature for Presidential Race of the Federal Republic of Somalia, and to face his incumbent, President Mohamed Abdullahi Farmajo.
Hon Abdul Qadir Baghdadi, was a close confidant of the Current President of the Federal Republic of Somalia, as he served under him as the Minister for State for Presidential Affairs. One of the most sensitive positions in the country.
His bid for the presidency imposes a big challenge to the incumbent. The current president seems to be loosing his prominent men one by one at this crucial time, when he needs them most. In effect, this has make everyone to feel His Excellency will toppled out in his quest for reelection.
It is worth mentioning that Hon Abdul Qadir Bagdai has served in various political and administrative positions for the past 12 years; as  Minister for Religious Affairs and Endowments, Minister for State for justice, Deputy Minister for Education, Higher Education and Culture, Director General of the Ministry of Endowments, Director of Religious Affairs and Endowments, and has retained his seat in the Somali parliament for 11 years, Chairing Parliamentary committees such as the Justice and Religious Affairs Committee, the Committee on Conduct, Immunity and Initiate.
He holds a master degree in intellectual studies, and he comes from a leading family in the original Sufi movement.
He is a diplomat, a prominent presence in the country's political circles and extensive relationships with elites and other segments of society alike, and is considered as one of the most fortunate candidates in the upcoming presidential elections.
The candidate summarized his political agenda with eight axes: security, political stability, the rule of law, the establishment of justice, the fight against corruption, the provision of public services, economic development, scientific research and technical development.
He declares his desire to run for the presidency in the face of a suffocating constitutional crisis that the nation is going through in light of the constitutional vacuum that is scheduled on  8th of February 2021, where the term of the current president ends.